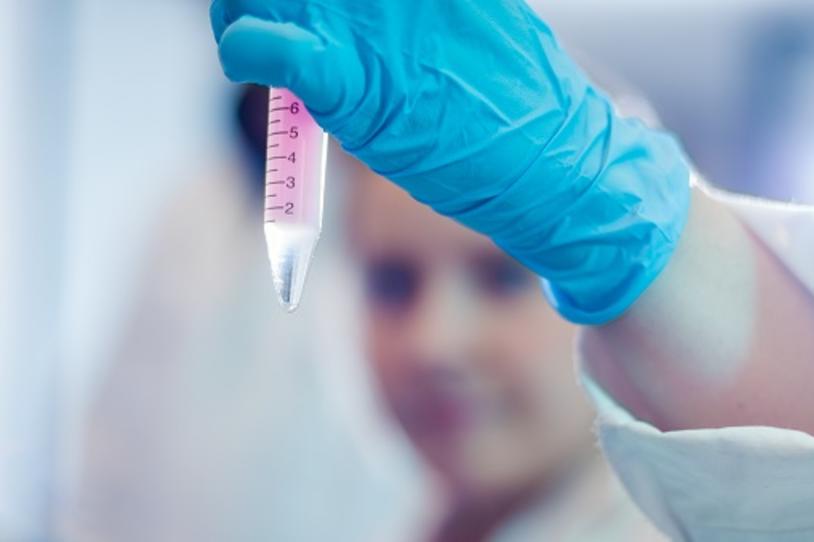 C-Abl is a protein that's been getting a lot of attention lately in Parkinson's disease (PD) research -- and for good reason. It's an emerging therapeutic target that has shown early promise as a potential disease-modifying therapy, and while much work remains to understand its role in PD progression, there is a lot of activity in the field taking place to unlock key questions about its potential.
Recently, Georgia-based biotech Inhibikase announced an MJFF-funded grant to explore the development of advanced c-Abl inhibitors that show promise in pre-clinical models in terms of its safety profile and brain penetrance versus other drugs in their class. Just last week, Georgetown University Medical Center announced that their Phase II trial of nilotinib, another c-Abl inhibitor approved for cancer treatment, is moving forward in a PD population. And later this spring we'll announce details of a separate multi-site, Phase II nilotinib trial that we're launching this year with The Cure Parkinson's Trust (CPT) and the Van Andel Research Institute (VARI).
What does it all mean for patients? As c-Abl inhibitors continue to draw researcher interest, I want to provide insight into the varied work happening in the field and explain why we're strategically funding multiple research projects around the same target to help accelerate progress.
Why c-Abl Inhibitors?
Higher levels of the c-Abl protein are associated with Parkinson's, and laboratory studies have linked c-Abl to cellular pathways believed to underlie the disease. Therefore, inhibiting this protein may protect from PD.
A disease-modifying therapy -- one that could slow or stop PD -- is the greatest unmet need of the millions of people living with Parkinson's. Current treatments are limited in their ability to address patients' symptoms and remain effective over time. That's why our Foundation devotes a significant portion of our funds to the development of disease-modifying therapies. Our priority efforts are focused on areas such as genetic targets, including alpha-synuclein and LRRK2, which are paving the way toward therapies with potential to slow disease progression. However, as new leads, such as c-Abl, emerge and show promise in addressing disease underpinnings, we'll support the work necessary to explore its full potential.
Ensuring Safety and Efficacy in Patient Outcomes
Nilotinib has shown protective effects in pre-clinical PD models and a small Phase I trial reported that it was well-tolerated in volunteers with advanced Parkinson's disease and Lewy body dementia. Participants reported improvements in motor skills and cognitive function. However, as the trial was open-label (all knew they were getting the drug) and based on outcomes in just 11 individuals, we need to conduct more studies to understand the potential clinical benefit of nilotinib for PD.
It's important to note that nilotinib is approved for the treatment of chronic myelogenous leukemia, a cancer of the white blood cells, and carries a black box warning for possible life-threatening heart problems. While early stage studies show promise, not enough is known about its long-term use in the context of Parkinson's disease. Until more is known about its safety and efficacy in stopping PD, patients and clinicians are urged to wait for further safety data before considering adding the drug to their treatment regimens.
Watch a webinar or read a blog post for more on c-Abl and nilotinib.
Multiple Trials Give More Data to Draw and Compare Conclusions
Last year, MJFF, CPT and VARI announced a joint research project to assess the clinical use of nilotinib for PD. We're working with experts to finalize the details of the study and remain on track to launch by mid-2017. We look forward to sharing a more formal announcement about the trial with patients soon.
In addition, Inhibikase is planning their own nilotinib trial, along with a similar medication dasatinib, to further investigate its potential in Parkinson's. (MJFF is only funding Inhibikase's pre-clinical work on advanced c-Abl compounds and not their nilotinib trial, which is a separate effort by the company.) As mentioned earlier, Georgetown University also is moving forward with their clinical assessment of nilotinib in PD.
These trials are happening simultaneously across different sites with diverse study designs. The benefit of multiple trials is that researchers will be armed with more data to assess this treatment and help build new pathways faster.
Building Potentially Safer, More Effective Treatment Options
While nilotinib may hold promise in PD, we know there are challenges to its use. Its safety, especially over a long period of time as may be required to treat Parkinson's, is a concern. And there are questions around how much of the drug gets into the brain, which affects how well it works in PD. The Phase II trials aim to gain more clarity around these issues.
Inhibikase is creating new compounds that may prove to be safer and get into the brain better to improve potency; the company is working with investigators at Johns Hopkins University, who have pioneered much of the laboratory work surrounding c-Abl inhibition. While development of these next-generation compounds is still in laboratory testing, Inhibikase hopes they'll be ready for human trials soon.
---
The road to developing new and improved therapies is a high-risk, lengthy and expensive process. Testing available treatments like nilotinib, while supporting the development of new, more advanced compounds, is evidence of our no-stone-unturned approach to filling the drug development pipeline with better options for patients. We know people with Parkinson's are counting on us for new treatments, and we're chasing down every lead.
Stay tuned to our blog and social channels and watch your email for updates on recruiting nilotinib trials. Register with Fox Trial Finder or make sure your profile is updated to be matched with studies like these looking for volunteers like you.