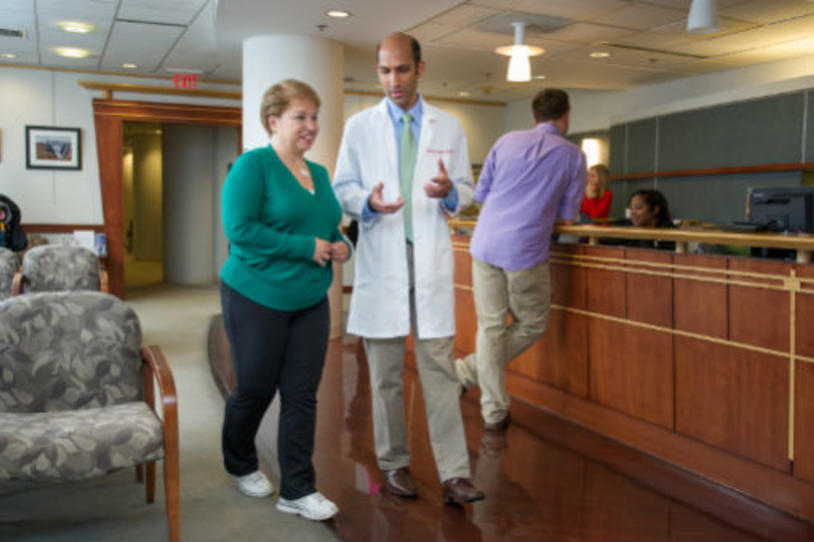 People with Parkinson's disease (PD) who experience "off" periods, times when symptoms return because medication isn't working optimally, soon may have a new treatment option. Sunovion Pharmaceuticals Inc. recently announced positive Phase III results of under-the-tongue apomorphine, which mimics the effect of dopamine, the brain chemical that decreases in PD.
"Off" times can occur in the morning, upon awakening or at any time throughout the day. They may happen gradually, such as when medication effect wears off before the next dose is due, or suddenly and unpredictably. Treating "off" typically involves adjusting medication dose or timing, or for unexpected "off" times, using an apomorphine injection as needed. This medication is effective but has limitations -- giving the injection can be challenging for some, it can cause low blood pressure, and doctors have to administer the first dose to watch for side effects. So, researchers formulated apomorphine into an under-the-tongue strip to treat up to five "off" periods per day. It's an on-demand, add-on therapy to a person's regular Parkinson's treatment regimen.
The randomized, double-blind, placebo-controlled Phase III trial tested the apomorphine strip in 109 people with PD who had "off" periods. The medication significantly improved motor symptoms within 30 minutes and the effect lasted for 90 minutes. The most commonly reported side effects were nausea, sleepiness and dizziness. 
Researchers are analyzing the full study outcomes and plan to present them at a future scientific meeting. Sunovion expects to use the results this spring in their New Drug Application (NDA) -- a formal proposal asking the Food and Drug Administration (FDA) for approval.
The Michael J. Fox Foundation funded Phase I and II studies on under-the-tongue apomorphine.