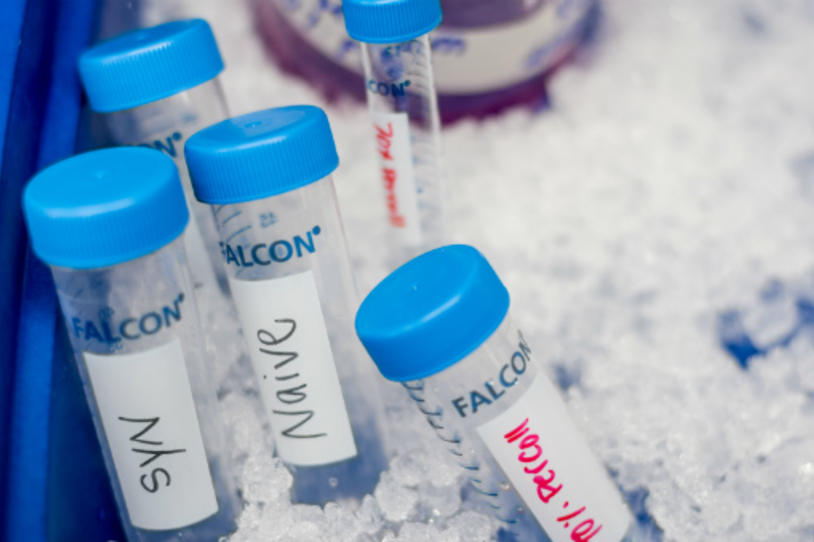 Last week biotech Prothena announced the first participant has enrolled in its PASADENA study, a Phase II trial of its anti-alpha-synuclein antibody therapy.
Five companies have therapies in clinical trials targeting alpha-synuclein, the protein that clumps in the cells of people with Parkinson's.
As we recently shared, Brian Fiske, PhD, senior vice president of research programs at The Michael J. Fox Foundation, told Nature Reviews Drug Discovery, "The real unmet medical need [in Parkinson's] is a treatment that can target the underlying disease mechanism and can slow and ultimately halt the disease process. That's where the excitement around targets like alpha-synuclein comes from."
Here we provide an update on those five projects. It's worth noting, too, more are close on their heels and preparing for testing in human volunteers.
Introducing Antibodies against Alpha-Synuclein
The aforementioned Prothena is partnering with Roche to test its antibody (PRX002/RO7046015) against alpha-synuclein in people diagnosed with PD within the past two years (among other criteria). The trial is taking place in Austria, France, Germany, Spain and the United States. Learn more on MJFF's trial matching site Fox Trial Finder: https://foxtrialfinder.michaeljfox.org/trial/4926/.
Biogen also is testing an anti-alpha-synuclein antibody in PD after positive results with a similar therapy for Alzheimer's. A study of its BIIB-054 antibody in control volunteers and people with recently diagnosed Parkinson's is recruiting at sites in the United States. Learn more at https://foxtrialfinder.michaeljfox.org/trial/4156/.
Harnessing the Power of the Immune System to Protect Cells
AFFiRiS aims to harness the body's natural immune response to neutralize alpha-synuclein by using a vaccine of synthetic protein to elicit antibodies (similar to how the flu vaccine works). MJFF has supported AFFiRiS through a pre-clinical study and Phase I trial, and the company is currently planning a Phase II trial. MJFF funding also allowed AFFiRiS to show participants respond to "boost" vaccines, which re-raise antibody levels. This information is useful as this therapy may require multiple doses.
Preventing Toxic Protein Clumps
Neuropore is developing the NPT200-11 compound, which binds to alpha-synuclein and blocks its accumulation. Pharma company UCB has taken over leadership of the project and is planning a Phase Ib study to look for safety and tolerability in both control volunteers and people with Parkinson's. The Ib study will be conducted at a single site in Europe.
Proclara (formerly known as Neurophage) is developing NPT088, which can bind to proteins including alpha-synuclein and Alzheimer's proteins amyloid-beta and tau. MJFF funding helped show NPT088 reduces protein aggregation in a PD model. Proclara is conducting a Phase I trial in people with Alzheimer's because there is a tool to visualize amyloid-beta protein in the brain (development of an imaging agent for alpha-synuclein is a key MJFF priority). If that study is successful, Proclara will test NPT088 in people with Parkinson's, as well. Learn more about the Alzheimer's trial at https://clinicaltrials.gov/ct2/show/NCT03008161.
Learn more about participating in clinical trials and match with Parkinson's studies looking for volunteers like you by registering with Fox Trial Finder.
Read more on how MJFF supports research into alpha-synuclein.