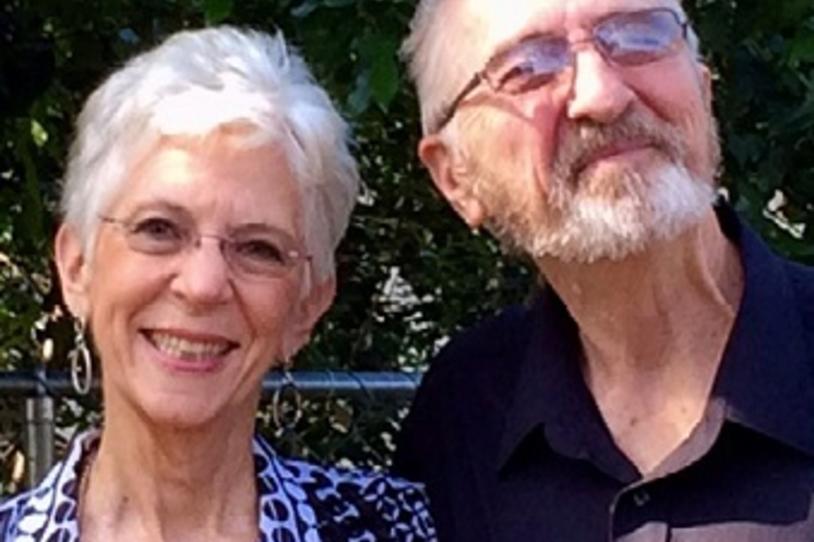 Planned giving -- gifts made through retirement accounts, charitable annuities, bequests and estate plans -- is a strategy employed by a growing body of MJFF donors to maximize the impact of their philanthropy. For Judy Mayo and Sid Aaron of Georgetown, Texas, naming MJFF as a beneficiary of two IRA retirement funds was a natural next step after supporting MJFF for several years.
The couple has had more than their fair share of experience with Parkinson's. Several of Judy's family members have lived with PD; nine years ago, Sid was diagnosed (though he believes he has been living with symptoms for nearly 20 years). As retired toxicologists -- scientists trained to study the adverse effects of chemical, physical or biological agents on people, animals and the environment -- the couple combined their personal experiences of the disease with their scientific backgrounds, bringing an unusual perspective to their decision to support the Foundation.
"We know how much money it takes, the steps that have to be done, and how many drugs don't make it," Judy says. "We wanted to support an organization funding research to get treatments to people. And that was MJFF," says Judy.
Judy and Sid set out to dedicate their legacy to the people and the causes they care about most. They identified five "pillars of importance" representing causes and family members -- and sought a giving tool to provide for them all. After speaking to their financial advisor, the IRA emerged as the best choice for their needs.
The couple complements their philanthropic giving by working in their local PD community to provide support for other patients and families -- something Judy always wished more of for her own family members with PD. A support group created by Sid and Judy now boasts more than 20 members; they also launched a local resource fair offering exercise classes and health information. They encourage group members to stay connected with the latest research.
"Scientists are making brilliant inroads into how Parkinson's is treated," Sid says. "And we can all play a part in a cure."
To learn more about planned giving at MJFF, visit plannedgiving.michaeljfox.org.
If you have made estate plans that include The Michael J. Fox Foundation, we would love to know. Please contact Shirley Nagar at snagar@michaeljfox.org.