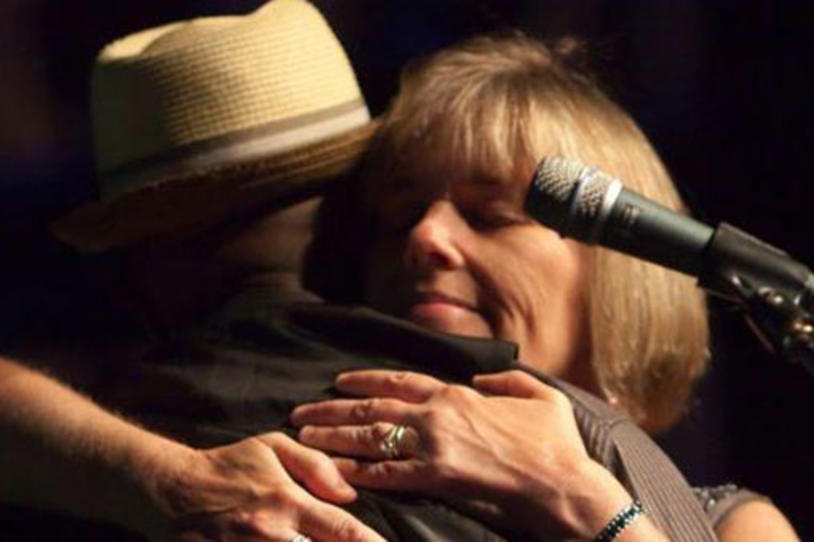 It's fall at The Michael J. Fox Foundation! We're buzzing with activity in our NYC headquarters and from coast to coast. The weekend saw Team Fox heavy hitters in Cleveland and Delaware host annual blow-outs while the Emmy crowd rose to its feet for our ever-humble founder.
"Jake Johanssen and Keb Mo were the consummate entertainers," says Karen Jaffe, who hosted her second annual Shaking with Laughter, this year at the Ohio Theater in Cleveland's Playhouse Square, on Saturday night for an audience of over 900. "It's an evening of great comedy, amazing music and, importantly, a night about Parkinson's," she says. "By the way, the Team Fox student volunteers worked their butts off and sold $5,300 worth of raffle tickets in just 2 hours!" The event is expected to raise over $100,000 for the Foundation's ambitious research program, and you can still be part of it. The Shaking with Laughter CharityBuzz auction is still open for another week. For all who register and use the promo code SWL, MJFF will earn $3.  Register today at www.charitybuzz.com/auctions/shakingwlaughter.
Meanwhile, in Wilmington, Delaware, another of the country's top Team Fox fundraisers was under way with plenty of butter and maple syrup. For the past three years on a weekend in September, Wilmington has been home to Delaware Pancakes for Parkinson's, led in part by none other than MJFF's intrepid co-founder, Debi Brooks. Debi and her incredible committee bring together neighbors in the community to enjoy fun games and entertainment, good company, and, of course, pancakes. Since 2009, Delaware Pancakes has raised over $220,000, and the group is on track to meet its goal of adding another $100,000 to that total this year. Not too late to donate to support a griddle team.
Finally, in Los Angeles, Michael J. Fox received a standing ovation as he took the Emmy stage to present the award for Outstanding Comedy Series ("Modern Family" took the honors for the third year running). "Steady as a rock!" he joked, and the TwitterSphere lit up once again with speculation on his treatment regimen. (For more on that, check out our FoxFeed post from August.)
Plenty more to come, as MJFF's Leadership Council hosts its first fundraiser, a bowling event, this Thursday in New York City, Board member Sonny Whelen hosts the final race of the Grand Am on Friday in Limerock, Connecticut, and the Tigner family of Kendall-Jackson Wines prepares to host its sold-out gala dinner on October 7 in Fulton, California. Keep it tuned to FoxFeed for recaps and details of these events and more!