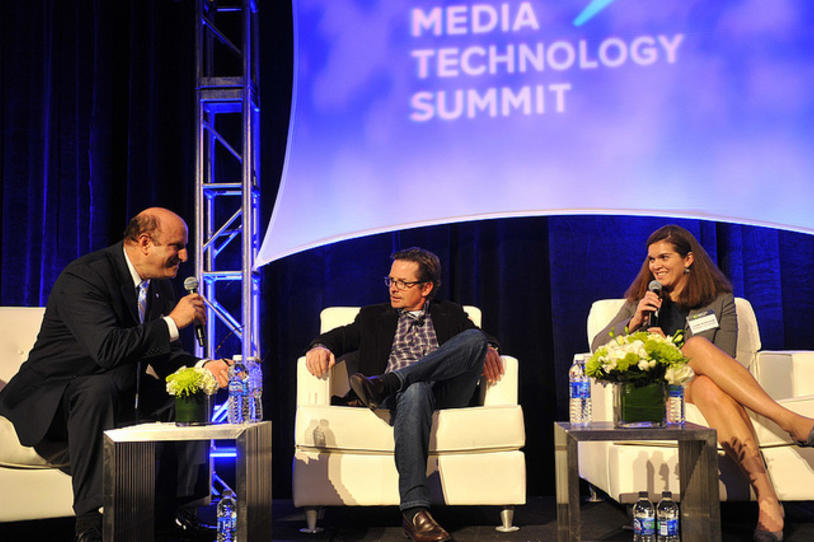 It was a busy week of conferences for Michael J. Fox Foundation leadership. On October 9, Debi Brooks spoke at The Atlantic Meets the Pacific in La Jolla, California. At the conference, in interviews and panels led by The Atlantic's marquee writers and editors, including James Fallows, James Bennet, Alexis Madrigal, and Jeffrey Goldberg, speakers "delve deeply into the topic of disruptive technologies in media, energy, and health." Taking part in the panel Barriers Facing the Scientific Community, led by The Atlantic's Washington Editor At Large, Steve Clemons, Debi noted that:
Knowing that you're chasing the right problems -- that your money is going toward finding the right answers -- is the biggest problem facing scientists and foundations pursuing cures for diseases […].
"What's missing in the U.S. is innovation around the process -- how do we spend the money in the smartest way possible?" Brooks asked. "We spend $35 billion a year on research and we should have something to show for it."
Meanwhile, back on the East Coast, Michael J. Fox knocked the collective socks off attendees of the Media Technology Summit in New York City on October 11. At this invitation-only conference, senior executives discuss and debate the technology, trends and innovations shaping key industry sectors including social media, mobile, advertising, big data, cloud, Internet, e-commerce and consumer engagement. Together with Laxmi Wordham, the Foundation's Chief Digital Officer, Michael spoke to a riveted crowd on "Celebrity & Brand: Engagement for Cause in the Digital Age."  According to Marc Pollick, founder and president of The Giving Back Fund, who moderated the conversation,
"Michael and Laxmi were fantastic. Their vision and passion had a profound impact on our audience."
That same day down in Hotlanta, Countrified Rock for Reseach combined country music with beautiful diamond jewelry to create "Diamonds and Denim," a fundraising event for Parkinson's Research. Guests kicked back to rock and roll country-style with producer, entertainer and songwriter Jeffrey Steele and special guest Pearl Heart.