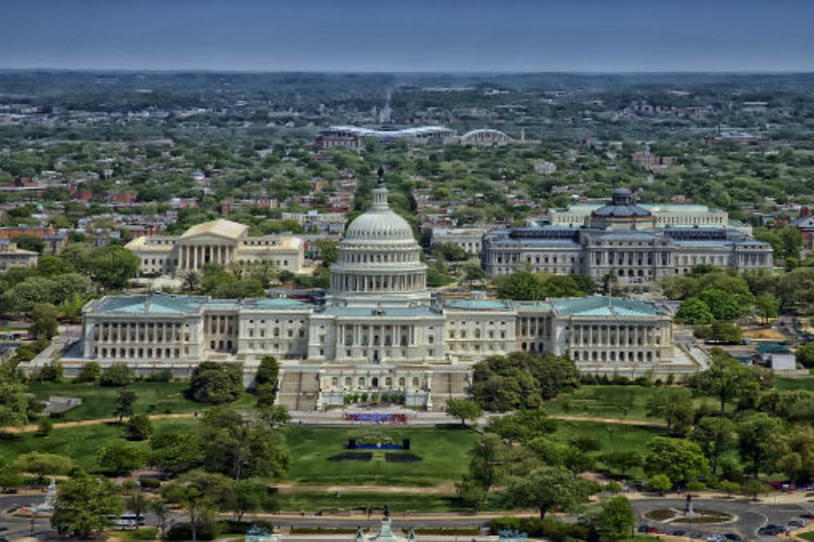 Update: On Monday, January 22, the government re-opened after Congress reached a short-term spending deal that will last through Thursday, February 8. Lawmakers have until that date to create a long-term budget for Fiscal Year 2018. 
---
In the early hours of Saturday, January 20, the federal government shut down. This happened because Congress was unable to agree on a budget and current funding levels expired. Now, large numbers of federal employees are furloughed (meaning they are not permitted to work), impacting daily government operations. The shutdown will last until Congress reaches a funding compromise.
Because government policies and programs play a significant role in furthering research and helping people access care, you may be wondering how the shutdown will affect the Parkinson's community. This blog provides information on what we know at this time.
I receive Social Security payments. What will happen to my monthly check?
If you currently receive Social Security payments, you will continue to get your checks during the shutdown. However, if you are in the application or appeals process for Social Security Disability Insurance (SSDI) benefits, you may be impacted. This is because the government shutdown requires the Social Security Administration (SSA) to furlough the vast majority of its employees. Without proper staffing, the SSA cannot function at the capacity necessary to promptly process applications and appeals.
I am a Medicare beneficiary. Can I still access care through the program?
If you are already enrolled in Medicare, your normal care and services are unlikely to be impacted.
People living with Parkinson's who are under 65 and trying to get on Medicare may be affected. These individuals are required to be on SSDI for two years before they qualify for Medicare. If you are currently receiving SSDI benefits and are coming to the end of your two-year waiting period, you may experience delays in your Medicare application process due to employee furloughs.
I am a veteran. Will I be able to continue my care through the Department of Veterans Affairs (VA)?
Yes, you will still be able to access all of your VA care services. The VA receives advanced appropriations, which means it's given its funding one year ahead of time. Because of this, the VA is not impacted by the shutdown in the same way as other federal departments. However, if you have submitted an appeal to the Board of Veterans Appeals, processing of your claim may be delayed due to employee furloughs. 
I am a Parkinson's researcher. What will happen to my work funded by the federal government?
Parkinson's researchers receiving grants from the National Institutes of Health will be able to continue their studies for as long as their current money allows them to. However, many grants are awarded in multiple installments and no additional payments on existing grants will be made until the shutdown is over. NIH staff will not review grant applications or make any new funding awards during the shutdown.
The NIH Clinical Center, a hospital and research institute, will continue caring for current patients but will not admit new ones unless it's deemed medically necessary.
Please feel free to reach out to policy@michaeljfox.org if you have additional questions about how the shutdown could impact Parkinson's research and care.