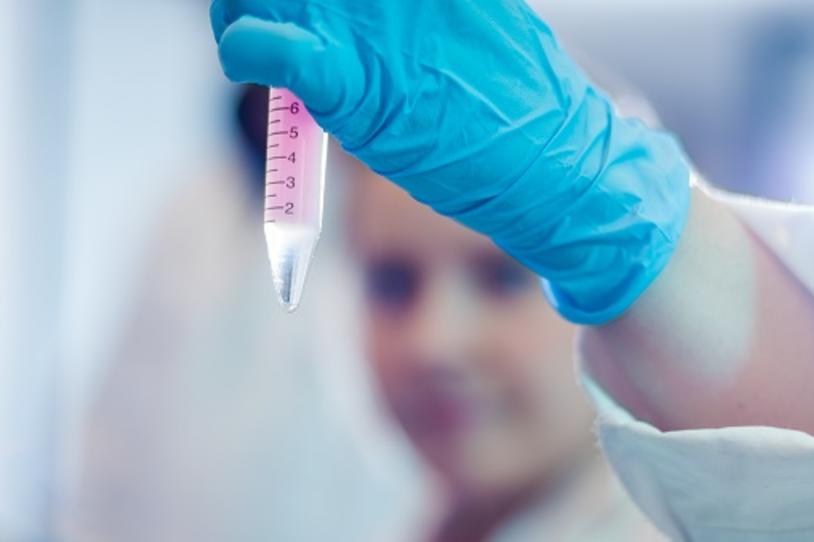 Editor's Note: There's still time this year to give toward a world without Parkinson's disease. Donate today before the year ends.
The Michael J. Fox Foundation (MJFF) devotes our donor-raised dollars to promising scientific efforts that will help bring new treatments and cures to people with Parkinson's. In this bimonthly report, we review some of the 32 grants totaling more than $10 million we awarded in October and November. These projects directly support studies developing new therapies or lay the groundwork toward treatments with deeper understanding of disease and tools to create and test interventions.
See a full list of MJFF-funded studies.
Innovative Treatments to Slow Disease and Ease Symptoms
Researchers continue to develop new and improved therapies to treat Parkinson's disease (PD). Funded studies are testing (i) an approach to slow disease and (ii) an innovative upgrade to an existing treatment to ease symptoms.
 
Inflammation in the brain is tied to Parkinson's, and therapies in development aim to prevent or reduce that immune response. Researchers at Uniquest Pty Ltd. in Australia are assessing an anti-inflammatory drug to protect brain cells in models of PD.
Another study in PD models is pursuing optimized deep brain stimulation (DBS) to ease some motor symptoms and decrease medication for qualified people with PD. The current DBS procedure requires implanting thin metal wires (electrodes) into the brain. Kristin Kozielski, PhD, at the Technical University of Munich, Germany, is exploring injecting nanoelectrodes — 2,000 times thinner than human hair — into the brain instead, where they could operate wirelessly.
Impact of Stress from COVID-19 Pandemic on Parkinson's Progression
Stress worsens Parkinson's symptoms, but can it also speed progression? Rick Helmich, MD, PhD, at Radbound University Medical Center in the Netherlands, is studying the impact of stress through the COVID-19 pandemic on disease worsening. Better understanding the biological impact of stress could pave the road to developing therapies and strategies to reduce stress and/or its impact on PD progression.
Imbalance and Inflammation in the Gut
Changes in the gut — imbalances in bacteria, inflammation — are linked to many conditions, including brain diseases such as Parkinson's. Research is looking more at this connection, but there remains much to learn about how common and consistent gut changes are in PD. Two funded studies are looking into the mechanisms by which gut changes impact Parkinson's; more findings in this area may point to new therapeutic approaches.
 
Richard Gordon, PhD, DBAT, at the University of Queensland in Australia, is following up on his recent discovery that people with PD have elevated levels of trimethylamine N-oxide (TMAO), a chemical produced by intestinal microbes. These high levels of TMAO in the gut are linked to Parkinson's pathology such as inflammation.
Lana Chahine, MD, MS, at the University of Pittsburgh, will study colon biopsy samples from 80 people, with and without PD, to examine gut bacteria, inflammation and integrity of the gut barrier. Her team will further if these changes are more prominent in advanced stages of PD.
Measures of Disease and Therapeutic Impact
How can we develop impactful therapies for PD? Identifying measures of disease and therapeutic effect is crucial to assessing treatments in clinical trials. Two new studies pursue better tools.
 
Biotech Vaxxinity is testing a vaccine against toxic build-up of the protein alpha-synuclein. MJFF is funding evaluation of a test to measure the vaccine's impact. Better measures of therapeutic effect can speed development of new treatments, pushing new therapies closer to patients.
Another way to measure therapeutic impact and disease progression may be with wearable sensors. Wrist-worn smartwatches, for example, may offer ways to objectively assess disease with data captured as people go about daily life. Bastiaan R. Bloem, MD, PhD, FRCPE, at Radboud University Medical Center in the Netherlands, will develop markers of PD progression from wearable sensor data. His team will use data collected through previous studies — including our landmark Parkinson's Progression Markers Initiative (PPMI) — around tremor, arm swing and heart rate, for example.
We are hopeful that our funded studies will result in new discoveries and innovative therapies that can improve daily life for people living with Parkinson's.
Interested in joining a study? Our PPMI study is open to anyone over age 18 in the U.S. Click here to get started!