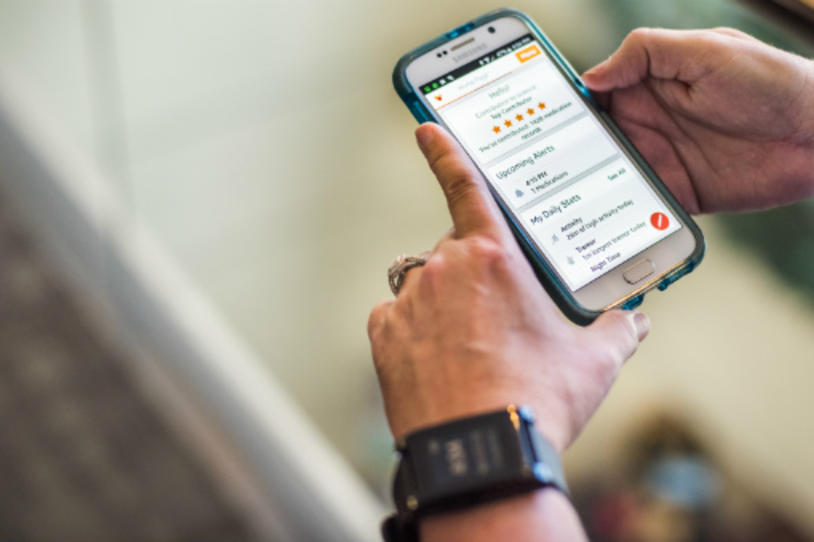 The Michael J. Fox Foundation (MJFF) announces 88 grants that total more than $51 million awarded in December and January.  
These supported projects are all aimed at improving the lives of people with Parkinson's disease (PD) through more efficient digital measures, treatments that directly address PD, and revelations about PD's core biology that open the door to better care in the future. See full list of MJFF funded studies.    
Measuring Mobility Outcomes and Digital Treatments 
We continue developing better and better uses of technology for treatment and measurement of PD. Supplementing clinician visits with digital tools can lead to improvements in quality of life by addressing symptoms. These tools can also generate more objective measurements to track progression and the impact of therapies in people with Parkinson's. 
Validating Disease-modifying Therapies  
While there are a handful of treatments to relieve PD symptoms, there are none in the market to slow or stop disease progression. Scientists are working urgently on new therapies.  
People with PD who carry a mutation on the GBA gene have an increased risk of developing cognitive impairment (thinking and memory problems). These issues are linked to a pronounced aggregation of the Parkinson's protein alpha-synuclein in brain cells. Kathrin Brockmann, MD, and Thomas Gasser, MD, at the German Center for Neurodegenerative Disease will study an antibody, Prasinezumab, with the goal of blocking alpha-synuclein aggregation and slowing cognitive decline in people with PD and a GBA mutation.  

Prasinezumab was previously trialed in a general population of people with early-stage PD. That study did not show significant impact on clinical or biological markers. Researchers believe that narrowing the study population to people with PD and GBA mutations may yield different results. 

Researchers led by Carolyn Sue, PhD, at the University of Sydney, focus on using gene therapy to improve mitochondrial function in PD. Mitochondria are the powerhouse of the cell. The aim is to increase energy supplied to vulnerable brain cells, which should boost their survival and enhance their ability to function. Right now, the treatment is still being tested in pre-clinical models. 

LRRK2 inhibitors are a promising area of research for treating PD. People with Parkinson's show elevated LRRK2 protein activity, and scientists believe reducing that activity may be disease-modifying and neuroprotective. Multiple therapies with this approach are in clinical testing. A study, led by Dario Alessi, PhD, at the University of Dundee, is developing a different type of LRRK2 inhibitor that can potentially treat PD. Varied strategies create more opportunities for success. 
---
The Michael J. Fox Foundation continues to fund advances in technology and medicine to drive toward effective therapies that can prevent, slow or stop disease progression.  
You can be a part of that mission.  
The Parkinson's Progression Markers Initiative (PPMI) is our landmark study on a mission to stop the disease. It is open to anyone over age 18 in the United States. Whether you have Parkinson's or not, join the study that could change everything.  
Recently diagnosed with PD or live outside the U.S.? Connect with the PPMI team.