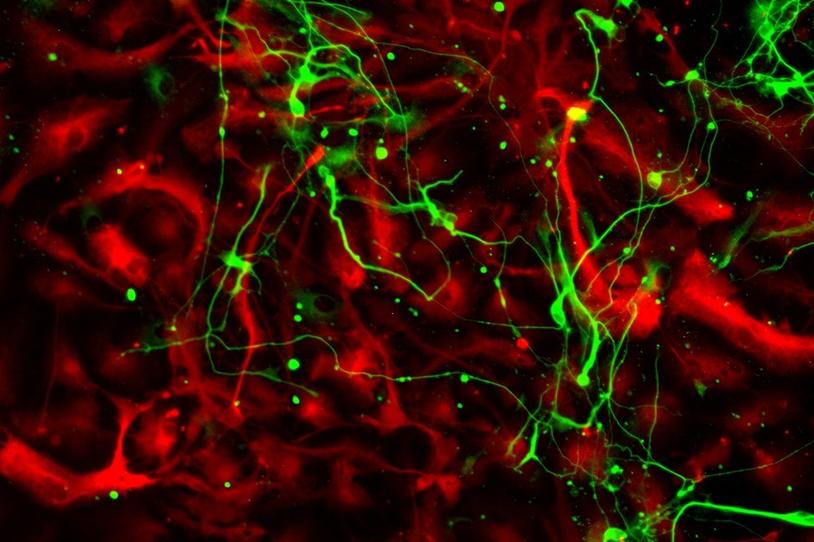 The Michael J. Fox Foundation for Parkinson's Research (MJFF) announces 49 new grant awards totaling more than $8.8 million to projects that serve our mission to find a cure for Parkinson's and improved treatments for those living with the disease today.
MJFF is collaborating with the Parkinson's research community to continue to accelerate research. Support from our donors allows us to advance research to better define the biology and experience of Parkinson's; measure disease risk, onset and progression; and treat the underlying disease and its symptoms. We also work with partners to enable progress across the field with important tools and resources. For more information on recent MJFF-supported projects, visit our Funded Studies page.
Define
Better understanding the cascade of dysfunction that leads to Parkinson's onset and progression can point to new ways to measure and treat it. We recently issued four new grants in this area at a total of $1 million. The highlighted project follows:
Lalitha Madhavan, MD, PhD, and a team at the University of Arizona

are developing a unique human cellular system for the early identification and study of Parkinson's mechanisms. Specifically, they plan to develop patient-derived skin cells (fibroblasts) and dopamine neurons for use in testing promising treatments and biomarkers for Parkinson's.
Measure
MJFF funds the discovery of methods to diagnose Parkinson's, measure its progression and assess the effectiveness of treatments for it. We recently supported 29 new projects in this area with a total of $2.8 million, including:
With a second grant from MJFF,

Stella Sarraf and her team at Amydis, Inc.

 will continue to develop a non-invasive way to detect Parkinson's disease in the eye. This tool is designed to image clumps of the protein alpha-synuclein, which is associated with Parkinson's disease, in the retina. This study is designed to collect data necessary to move to human clinical trials.
Treat
More information on what causes and contributes to Parkinson's gives drug developers more places to intervene to slow or stop its progression. We fund a variety of therapeutic approaches for more shots on goal toward cures. We also support work to improve quality of life for people with Parkinson's. MJFF recently funded five projects at $4 million.
David Yurek, PhD, and his colleagues at the University of Kentucky

are investigating whether a gene therapy approach could be used as a treatment for Parkinson's. The gene expresses a factor in brain cells that reduces accumulation of abnormal alpha-synuclein and may subsequently reduce or halt associated damage in those cells. If successful, the results could be used to develop a gene therapy for use in clinical trials. 

Mya Schiess, MD, at The University of Texas Health Science Center at Houston

will conduct a Phase 2a clinical trial of mesenchymal stem cells as a treatment to reduce brain inflammation. Chronic inflammation is involved in the progression of Parkinson's and reducing inflammation could allow damaged brain cells to heal and slow or stop disease progression.
Enable
Our Foundation builds infrastructure to enable and speed other studies. Our investments provide laboratory tools and patient data, for example, that other researchers can access quickly and easily. We recently granted more than $1 million to 11 projects supporting our ongoing efforts and fueling new resources. Highlights include the following:
We awarded several grants to develop new

research tools

, including two to our partners at Abcam for new antibodies.
Thank you for your support of Parkinson's research. Learn more about how you can help scientists better define, measure and treat Parkinson's disease.