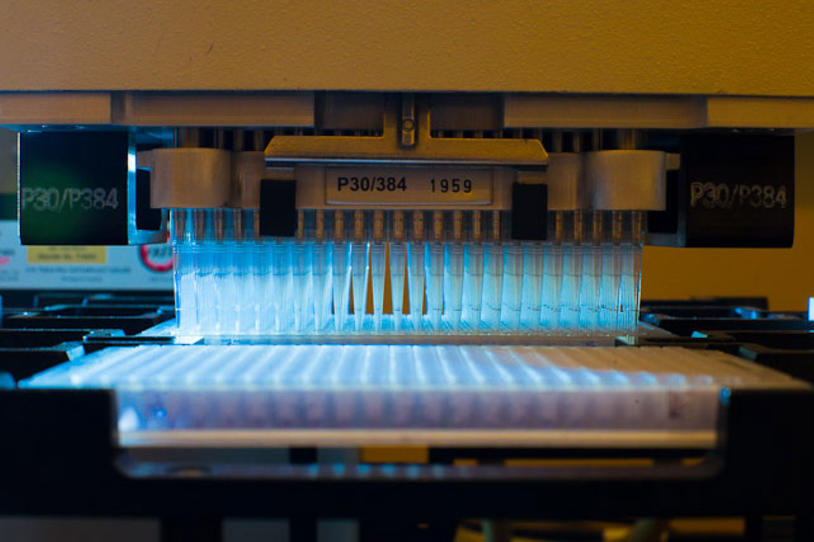 The Michael J. Fox Foundation (MJFF) devotes our donor-raised dollars to promising scientific efforts that will help bring new treatments and cures to people with Parkinson's. In this bimonthly report, we review some of the 36 grants totaling $6.3 million we awarded in April and May. See a full list of MJFF-funded studies.
Two new studies will explore environmental factors such as air pollution that may increase Parkinson's risk (joining two others funded in recent months). Outcomes from those may point to factors that could be removed or avoided to reduce risk. And findings could lead to studies into the biological effect of risk-raising exposures, potentially pointing to new ways to stop disease.
Helping improve daily life with Parkinson's today, an exercise program addresses motivation challenges. We will soon fund more therapies; our research team recently reviewed more funding proposals for projects developing and testing new treatments.
And we are supporting a next generation of clinician-researchers to develop and prescribe future treatments. Eight medical centers hosting The Edmond J. Safra Fellowship in Movement Disorders Class of 2024 have received funds to train a doctor in Parkinson's research and care.
Building a More Inclusive Landmark Study
Some of these fellows work on our landmark Parkinson's Progression Markers Initiative (PPMI). A consistent recipient of MJFF funds, the study is expanding on the shoulders of its massive infrastructure. Sites around the world are enrolling participants in PPMI, which gathers information over time to learn more about how the disease starts and changes. And an April grant went to work toward engaging a more inclusive study population. A more diverse pool of volunteers will provide broader information about disease and may lead to new treatments that work for more people.
Take a short survey to see if you may be eligible to join PPMI.
Scientists are also building on PPMI resources. As its implementation partner, MJFF issued a grant from the Aligning Science Across Parkinson's (ASAP) initiative — also a partner in PPMI — to a build a new set of stem cell lines from blood collected in the study (Mark Cookson; National Institutes of Health). These stem cells can become other types of cells, and scientists use them to study disease.
Mapping Genetic Targets to Uncover New Ways to Stop Disease
Through studies like PPMI, scientists are learning more about dysfunctional genes and proteins. Our Foundation is supporting the next steps to better understand how those puzzle pieces fit together to cause disease. That information could point to new ways to stop it.
A few recently funded projects are drawing lines from the protein LRRK2. Some people with Parkinson's — from a gene mutation or an unknown source — have too much LRRK2 protein activity. Now researchers are studying how LRRK2 reacts with other pathological proteins: tau (Michael Henderson; Van Andel Research Institute) and GBA (Kalpana Merchant; Northwestern University).
Another scientist (Jordan Follett; University of Florida) is further investigating a connection between LRRK2 and a newly named Parkinson's gene: CORO1C. Scientists from academia and genetics company 23andMe looked at data from the MJFF LRRK2 Cohort Consortium, the 23andMe dataset and a Tel Aviv University cohort to identify other genes that may work with LRRK2. [This research was supported by MJFF grants and through our Biomarkers Across Neurodegenerative Diseases funding partnership.] They found variants in the gene CORO1C may heighten risk of Parkinson's in people who also carry a LRRK2 mutation. CORO1C may be another target for drugs that aim to stop disease.
Developing Tests for Parkinson's Pathway Problem
Scientists create and test new drugs by measuring their impact on the disease process. To do that, they need measures of the disease process (to see such an impact). A major goal of PPMI and other studies is to create those tests for Parkinson's pathology to speed new treatments.
Two recently supported projects are studying changes in cellular pathways linked to the disease. Tests of these changes in Parkinson's may help track disease and assess the impact of therapies. One project is measuring an autoimmune response against mitochondria: the cell's energy factory (Diana Matheoud; Université de Montréal). Another is reviewing changes in the lysosome pathway, which tags and removes damaged cell parts (Esther Sammler; University of Dundee).
We fund the most promising, cutting-edge projects — from measuring lysosome function to exploring air pollution impact — to discover the therapies and strategies that will improve daily life for people living with Parkinson's today and achieve a tomorrow without the disease.