Clinical research involves studies conducted with human volunteers. Some test treatments for Parkinson's disease, but other types may involve simply tracking your health. There are a lot of options for people who want to help advance research.
Types of Clinical Studies
The different types of clinical studies can be broadly divided into two categories:
Observational Studies

Observational studies do not test drugs or treatments. Instead, researchers examine participants' health over a certain time period. With observational studies, researchers collect data to advance their understanding of how to track and treat Parkinson's, and how the disease changes over time. Participating in observational studies could include visiting a clinic for examinations, having blood drawn or undergoing brain scans.

Interventional Trials

Interventional trials test whether a drug or other type of therapy works and is safe. Experimental therapies could include medications, exercise, surgical procedures, vitamins, supplements and even complementary therapies such as acupuncture or meditation. Each trial has a different objective and a unique plan, called a protocol, so the level of commitment required for each varies.
Learn more in our guidebook, Navigating Clinical Trials: A Guide for Parkinson's Patients and Families.
"It might sound scary to sign up for a clinical trial, but remember, every successful treatment prescribed today went through a trial phase. Those treatments wouldn't be available if courageous people hadn't stepped up and volunteered. I do it because I feel a strong sense of duty to help in any way possible to provide a disease-free future for myself, my offspring and everyone else." – Reni Winter-Evans, research participant who lives in Indiana
New Technologies in Research
Innovations in technology are expanding the possibilities and accelerating the pace of Parkinson's research. People with Parkinson's and researchers alike are benefiting from these new tools.
Online Studies

Online studies make participation possible for many: those who live far away from academic medical centers where much research takes place, who have difficulty traveling, who have not shared their PD diagnosis with others or who simply don't have much spare time. MJFF's landmark study, the Parkinson's Progression Markers Initiative, has expanded with an online platform to collect information from people with and without Parkinson's.

Smartphones, Apps and Wearable Devices

Smartphones, apps and wearable devices now allow 24/7 objective and nearly effortless monitoring of symptoms, medication effects and activity levels. Researchers are using this technology in stand-alone studies and traditional clinical trials to supplement understanding of potential interventions, adjust medications and monitor disease progression.

Telemedicine

Telemedicine — an umbrella term for any electronic method of real-time interactive communication, such as two-way video — is bringing researchers to patients by enabling investigators to talk to and evaluate study participants in their own homes.
Powering Genetic Research
A genetic revolution is taking place in Parkinson's research. It has never been more valuable for people with Parkinson's or a family history of Parkinson's to undergo genetic testing.
Clinical studies have helped identify more than 90 places in genes linked to Parkinson's disease. These genetic connections are leading to more clinical trials testing new therapeutic approaches with genetic targets. By participating in genetic research, you may help researchers find new genes related to Parkinson's and understand their effects. And knowing your genetic status may make you eligible for certain clinical trials.
Ultimately, genetic research is expected to yield treatments that could benefit everyone with Parkinson's, including those who do not carry associated genetic mutations.
The decision to undergo genetic testing is a personal one. For a deeper discussion of this topic, check out Chapter 3 of Navigating Clinical Trials, which offers wisdom from patients, care partners, researchers and genetic counselors.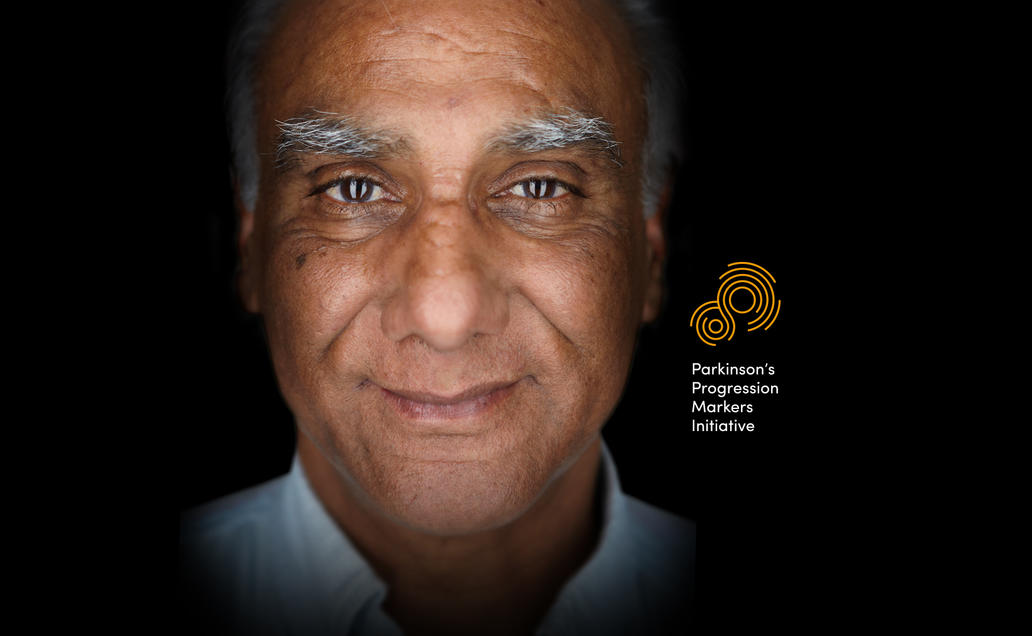 Join the Study that's Changing Everything
The Parkinson's Progression Markers Initiative is changing how patients, families, doctors and scientists think about brain disease. Now it needs you.
Get Started
"After years convinced I was too busy to participate, I realized I could find a level of involvement — online studies, trials requiring just a single clinic visit — suiting my lifestyle and other commitments."