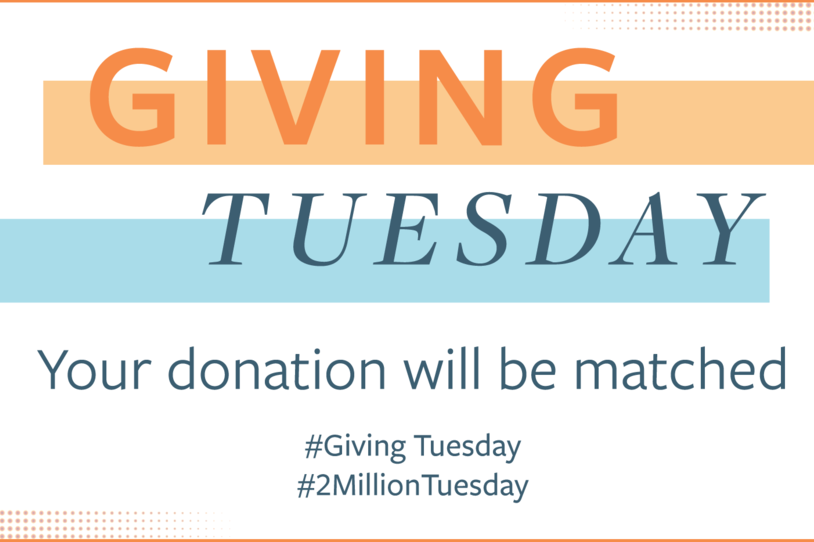 Last year, Christine and Sonny Whelen — a member of The Michael J. Fox Foundation (MJFF) Board of Directors — joined with longtime donor Tucker Wilson to make Giving Tuesday history. As part of MJFF's 2018 #2MillionTuesday campaign, they teamed up to match every donation dollar-for-dollar with one goal. "We hoped the match would serve as motivation for others to make meaningful gifts toward vital research," said Sonny.
Not only did their match gift contribute to a record-breaking day of engagement and giving from the Parkinson's community, but their generosity inspired three additional families to offer support for this year's campaign. Now, a total of five families — including the Whelens and Wilson — are uniting to create another $2-million match for Giving Tuesday 2019.
Falling on the first Tuesday after Thanksgiving — and on the heels of Black Friday and Cyber Monday — Giving Tuesday is a global day of giving to support thousands of charitable organizations and causes worldwide.
While another $2-million goal is ambitious, our reach now extends from East Coast to West Coast, thanks to five families challenging their fellow community members to double their impact on research:
William and Margaret Fern Holmes Family Foundation, Orange, California

Barbara and Rick Howell, Seattle, Washington

Elizabeth and John Weaver, Seattle, Washington

Christine and Sonny Whelen, Lyme, Connecticut

Tucker Wilson, New Canaan, Connecticut
For Rick Howell and his wife Barbara, building and sustaining momentum in the drug development pipeline was motivation for their contribution. Rick says, "With so many promising treatments in development, now more than ever it's critical to push those treatments that prove effective to fruition. With MJFF's Giving Tuesday matching program, we're able to leverage our gift to this vital goal."
Whether you give online, through the mail, or by phone, all donations on Giving Tuesday will be matched (up to $2 million) and deployed as quickly as possible.
"It doesn't matter what you give: $10 million or $10. It goes a long way," says Tucker. "I put myself and my name out there because I know it will improve research and treatments, and hopefully it will encourage others to come out with their support. There are so many people who are going through this so if you have the ability to do something, do it!"