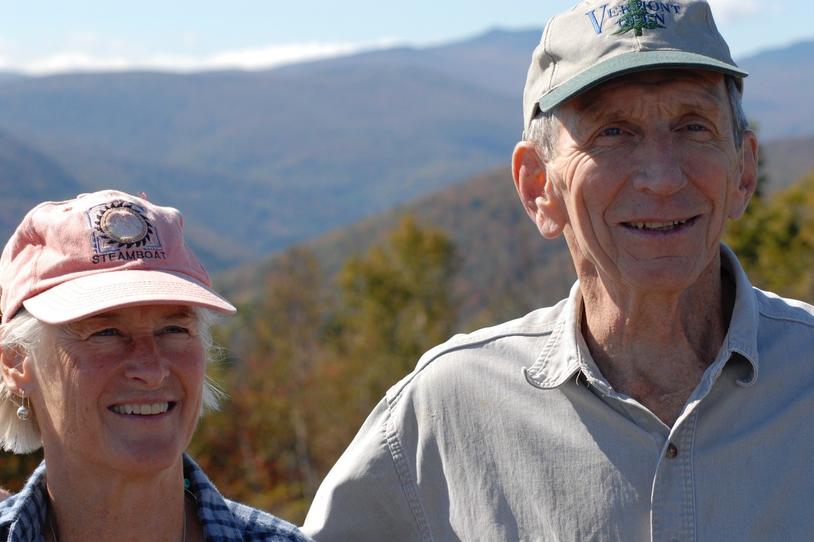 "Family and friends always come first." That's what Tucker Wilson's parents instilled in him and his three siblings growing up. "We won the lottery when it comes to parents," he says. "They were our role models."
Tucker's mother Sandra lived with a form of atypical Parkinson's — conditions that have symptoms similar to Parkinson's — called progressive supranuclear palsy. Before she passed away, Tucker's mother decided to donate her brain to research. "One of the best resources we found was The Michael J. Fox Foundation," he says.
"My siblings used to wonder if one of us was going to end up in a similar situation," says Tucker. When Tucker began experiencing symptoms, he ignored them for a few years. "After seeing how my mother's disease progressed, that was the biggest fear." Eventually, he sought care and was diagnosed with Parkinson's disease. "Knowing about the research that's happening in Parkinson's and reading people's stories, I was relieved. This is just a bump in the road," he says.
"A lot of people get diagnosed and don't know what happens," he says. "The resources the Foundation provides has made the journey a lot easier for me and my family." Through The Michael J. Fox Foundation (MJFF) website he says, "you can find an answer for almost everything. There's a huge community there and lots of information. There's a real comfort in that."
Both of his parents were always philanthropic, backing several causes that were important to the family, including MJFF. After his parents passed away, Tucker and his siblings continued to honor that tradition. "We have to be good stewards of our parents' legacy," he says. That legacy has resulted in over a decade of support for the Foundation's mission.
Now, for the second year in a row, Tucker is one of the generous donors behind MJFF's $2 million Giving Tuesday campaign. Last year, he teamed up with MJFF Board member Sonny Whelen and his wife, Christine to match every donation dollar-for-dollar. "I'm in a good situation and have great resources so how can I help other people? Giving Tuesday is a no-brainer," says Tucker.
Like the philanthropy of his parents, his contributions serve to inspire others. "I put myself and my name out there because I know it will improve research and treatments, and hopefully it will encourage others to come out with their support," he says. And that's exactly what happened. After a record-breaking turnout in donations and engagement, five families — including the Whelens and Tucker — have come forward from East Coast to West Coast to create another $2-million match this Giving Tuesday, December 3.
Once again, Tucker's impact will expand far beyond his individual donation. His generosity is a call-to-action to our entire community and when we reach our $2-million goal on December 3, it will be because of all of us. He tells us, "It doesn't matter what you give: $10 million or $10. It goes a long way."
Mark your calendar for this year's Giving Tuesday on December 3, 2019.