Join Us for Day of Giving on World Parkinson's Day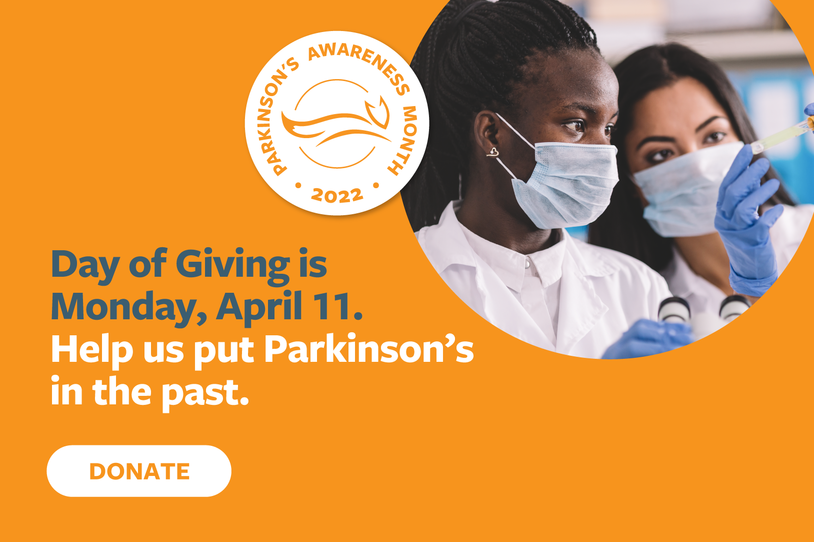 April 11 is World Parkinson's Day — a time to raise awareness and advance research toward better therapies and a cure for Parkinson's disease (PD). It's also a day to signal your commitment to a future without PD.
Rally your friends and family to take part in The Michael J. Fox Foundation's Day of Giving and make a donation to support groundbreaking research. By coming together on one day, everyone can amplify their impact and propel treatments forward faster.
The research field and Parkinson's drug development pipeline are packed with more potential than ever before. The Foundation is focused on leveraging this momentum to translate the science into real results for people living with Parkinson's. More funding is needed to drive new and improved treatments to alleviate Parkinson's symptoms and slow or stop the disease altogether. Will you help us put Parkinson's in the past?
Donate now and join the conversation online using #ParkinsonsAwarenessMonth.

Add Day of Giving to Your Calendar!