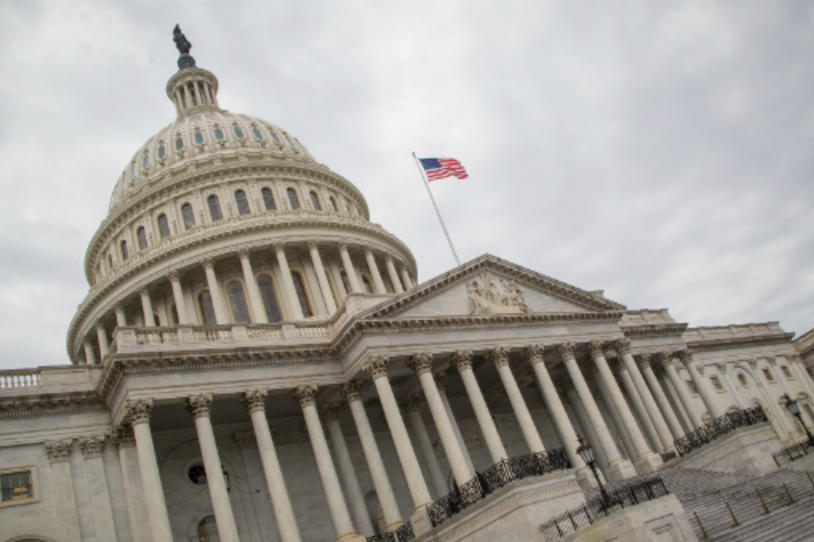 Washington, D.C. is a ghost town with business closed and everyone working from home. But the lights burn long into the night on Capitol Hill where Congress is focused on delivering federal relief packages that will help our nation manage the economic and health effects of the coronavirus pandemic. 
The Michael J. Fox Foundation (MJFF) Public Policy team is working with congressional aides and our colleague organizations in the health and research advocacy field to make sure the Parkinson's community is represented in negotiations about COVID-19 support efforts.
Since the pandemic began, we have advocated in support of provisions in the economic stimulus packages Congress has passed because they:
provide the opportunity for emergency financial assistance to nonprofit organizations;

expand eligibility for paid family and medical leave to include individuals determined by the U.S. Centers for Disease Control and Prevention (CDC) to be at high risk for adverse complications from COVID-19 and working members of their households; and

expand coverage of telehealth for Medicare and Medicaid recipients.
Medicare and Medicaid recipients will now have access to their health care providers through telehealth visits so they can minimize their risk of exposure to coronavirus. The eligible health care providers patients can see from home include doctors, nurse practitioners, physician assistants, registered dietitians, clinical psychologists and licensed clinical social workers. Telehealth appointments can be conducted using a telecommunications device or system which includes interactive audio-visual communication between the patient and health care provider. Patients may not use a landline for a doctor's appointment.  During this time, patients can receive services and may not have a copay. This will help ensure you are able to visit with your doctor from your home, without having to go to a doctor's office or hospital, which puts you and others at risk of exposure to COVID-19.
The Centers for Medicare and Medicaid Services provided these guidelines: 
You may be able to communicate with your doctors or certain other practitioners without necessarily going to the doctor's office in person for a full visit. Medicare pays for "

virtual check-ins

"— brief, virtual services with your health care provider where the communication isn't related to a medical visit within the previous seven days and doesn't lead to a medical visit within the next 24 hours (or soonest appointment available).

You need to consent verbally to using virtual check-ins and your doctor must document that consent in your medical record before you use this service. You pay your usual Medicare coinsurance and deductible for these services.

Medicare also pays for you to communicate with your doctors using 

online patient portals 

without going to the doctor's office. Like the virtual check-ins, you must initiate these individual communications.
If you live in a rural area, you may use communication technology to have full visits with your doctors. The law requires that these visits take place at specified sites of service, known as 

telehealth

 originating sites, and get services using a real-time audio and video communication system at the site to communicate with a remotely located doctor or certain other types of practitioners. Medicare pays for many medical visits through this telehealth benefit.
Speak with your medical care team to find out how to schedule a telehealth appointment, if you need to access health care during this time. 
No matter how uncertain things feel right now, please know the MJFF Policy team is working hard to make sure the Parkinson's community is represented in federal decision making, and we are here to answer any questions you might have. Learn about our policy priorities at michaeljfox.org/policy and feel free to email us at policy@michaeljfox.org.