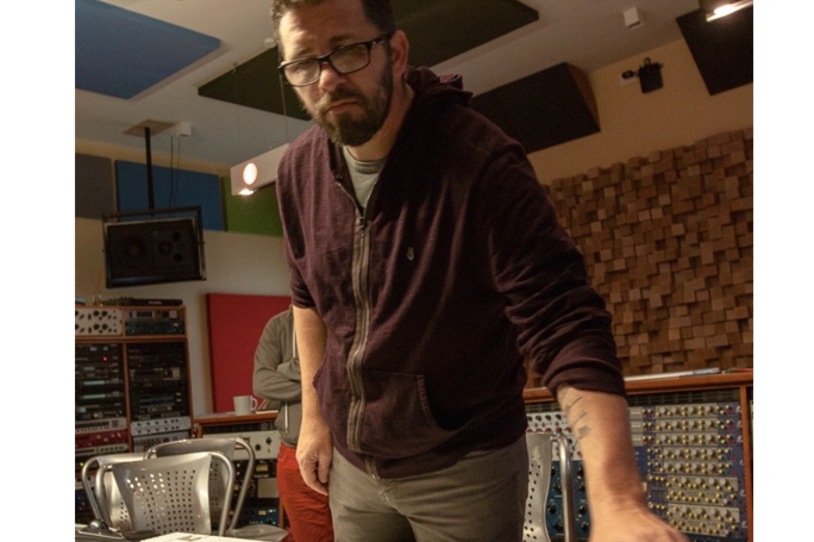 This month, Patient Council member Sebastian Krys earned his 19th Grammy Award and his first since a Parkinson's diagnosis in 2019. 
"It's heartening to see people look past the diagnosis and still want to work with me. And that they're willing to adapt to what I can do on a daily basis," Krys says. 
Krys, a producer and engineer, celebrated the Latin Grammy Award for Best Pop/Rock Album win at home in Los Angeles with his family. The album, Origen, was performed by Colombian singer-songwriter Juanes, a musician with whom Sebastian has wanted to collaborate for years. "To still be getting calls to work with artists at that caliber, that's the real award," he says.  
Since going public with his diagnosis in 2019, Sebastian has used his platform to raise awareness and funds for Parkinson's research
While this isn't Sebastian's first gilded gramophone, this one has special meaning. "I've had to modify the way that I work but I'm still able to continue to do what I love and be creative," he says. "The real lesson for me is adapting the job to my disease as opposed to the other way around. I've learned to not be so set in my ways that if I can't do it a certain way then I can't do it." 
"There are certain things that are real triggers for symptoms; I'm trying to figure out what those are and say, 'Okay I don't need to be doing that as much.'" 
But he has a newfound appreciation for the day-to-day. 
"I really soak it in now, and I'm grateful," he says. "You give such importance to things that aren't important when your life is normal," he says. "When something like this happens, it frees you up to be who you are and do what you want to do because it's such a blessing to do it every day." 
Click here to listen to a playlist of Sebastian's award-winning work from the past year.