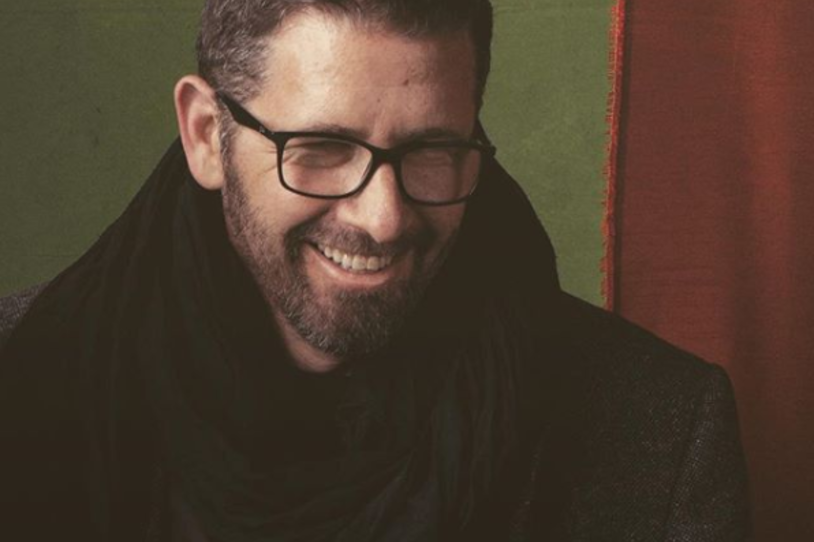 Sebastian Krys has worked with some of the biggest names in music. Gloria Estefan, Shakira, Alejandro Sanz, Elvis Costello, to name a few. The Argentine-born producer and engineer has had a hand in more than 300 albums, earning him 12 Latin Grammy and five Grammy wins.
"As a music producer, a lot of my job is to read people, read the room and adjust to it. So, I was hyper aware of the way people were going to look at me," he says.
Last March, Sebastian was diagnosed with Parkinson's disease. During Parkinson's Awareness Month in April, he took to social media to disclose his diagnosis. "I know it's a very personal decision for anybody. I didn't want to hide what's going on with me," he says.
His diagnosis didn't come as a total surprise. Sebastian's grandmother had Parkinson's and he lives with Gaucher disease. Parkinson's shares a genetic connection to Gaucher disease, a disorder in which fatty substances build up and cause enlarged organs. (Click here to listen to a podcast on the topic.)
What he didn't expect? "I was taken aback by people's mournfulness toward it," he says. Sebastian sees his disease very differently, "Yes, Parkinson's is a new challenge and a new journey. But I'm still here." Part of his hope in coming out about his disease is to help "normalize people talking about it and being aware of it."
He also wasn't prepared for what he discovered while reading about the disease. "It was a surprise and a relief when I learned that depression and anxiety are Parkinson's symptoms," he says. "Before the diagnosis I was in my head. Why am I depressed or anxious all the time when I have nothing to be depressed or anxious about?" he recalls. Equipped with new information, he could identify and address these symptoms. "Oddly enough I'm a lot happier now. I'm in a better place emotionally than I was a year ago," he says.
Just as Sebastian wasted no time going public, he decided to take action almost immediately. A longtime philanthropist and activist, Sebastian is no stranger to fundraising. For the past nine years he's devoted his time and resources to Los Producers, an annual event raising money for various causes. This year, the proceeds from Los Producers Charity Show on November 13 — the eve before the Latin Grammys — will benefit The Michael J. Fox Foundation. Going into the event, the show secured over $135,000 from sponsors alone.
"Being in the entertainment industry, I have a small platform that I can use for good," he says. The cause makes this year's event even more personal for Sebastian. "It can be cathartic to turn something negative into a little bit of positive in your life. It's part of treatment," he says. And it's more than just raising money that he's interested in.
After he disclosed his diagnosis, he was approached by several people in the Latin community with a connection to the disease. "In our community, it's not something you hear about very much. But practically everybody knows somebody with Parkinson's," he says. "Hopefully being public about this disease will help remove some of the stigma associated with it and help fund education, research and treatment for all of us who need it."
With the event taking place around the Latin Grammys, there's an opportunity to spotlight Parkinson's on an influential international stage. "I'm proud of the fact that we're shining a light on something that rarely gets talked about in the Latin community," he says. "Information is everything. And people everywhere need better access to accurate information and resources. Disease doesn't care where you live."
To read more about Los Producers Charity Show, check out coverage from the event in The Los Angeles Times, Billboard and La Opinion and watch a video from the evening on Univision.