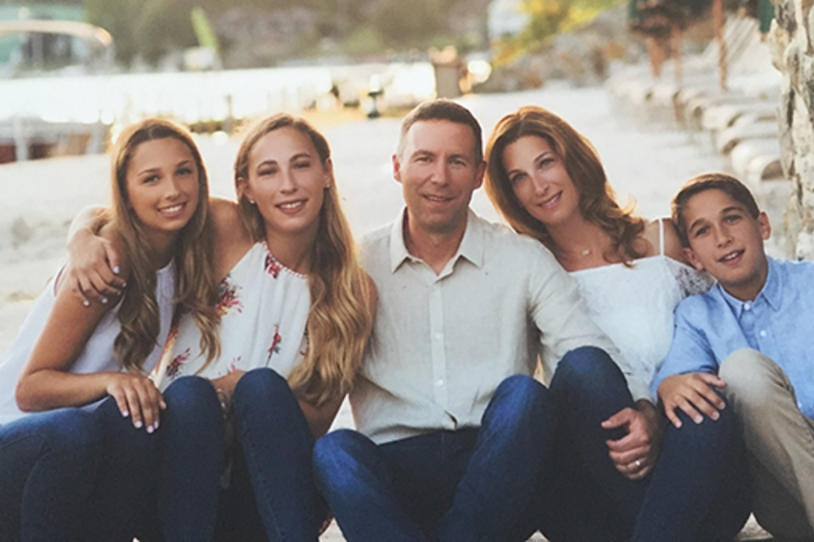 Editor's Note: For more community profiles, read the Spring/Summer 2018 edition of The Fox Focus, our biannual newsletter. 
Mike Haverly's father, Neil, lived with Parkinson's disease (PD) for a decade before passing away in 2012. While his Halfmoon, New York family came together to celebrate Neil as "a kind soul," they also began to seek ways, one by one, to honor his memory through their generosity, fundraising efforts and commitment to supporting critical research for a cure.
Three years ago, in addition to making an annual gift, Mike ran the TCS New York City Marathon with Team Fox, raising more than $36,000 for the Foundation. He hopes to take on another in the future. Mike's wife, Stephanie, has been an avid supporter as well, cheering him along his runs and continuing to join him in his annual giving efforts.
Mike's mother, June, reflects on how MJFF's educational resources helped her navigate changes as Neil's care partner. She makes an annual donation on Giving Tuesday, a day dedicated to giving back each November. Says Mike, "She never forgot how much support she received from the Foundation."
This dedication to advancing a cure also extends to the next generation. Mike and Stephanie's three children see MJFF as part of their extended family. The youngest of the family, Justin, serves as Mike's number-one cheerleader, dating back to his marathon run. And when the family held a Sweet 16 for Amanda, she asked guests to contribute to the Foundation in lieu of gifts. The oldest daughter, Meredith, is in her senior year as a biology major at Providence College in Rhode Island and is fascinated by the human brain. In fact, she has been involved with a research project under the auspices of one of her professors. In a laboratory setting, she has been focusing on Lewy bodies -- abnormal clumps of a protein called alpha-synuclein that form the hallmark of Parkinson's. As this newsletter was going to print, Meredith and her lab partners were preparing to share results of their research at the annual meeting of the American Society of Biochemistry and Molecular Biology.
Mike couldn't be prouder of his family's shared dedication to speeding a cure. He's also optimistic about recent strides in Parkinson's research. "For the last two years, I get the sense that there has been a real change, a speeding up of the research process, with more new drugs in the pipeline and more insights into the causes of Parkinson's."
That sense of progress motivates the Haverlys to keep on giving, running, studying and hoping for a cure. They remain committed in honor of Neil's legacy, with their sights set on a Parkinson's-free future for every family.
---
Margaret W. Crane is a freelance medical writer based in New York City.