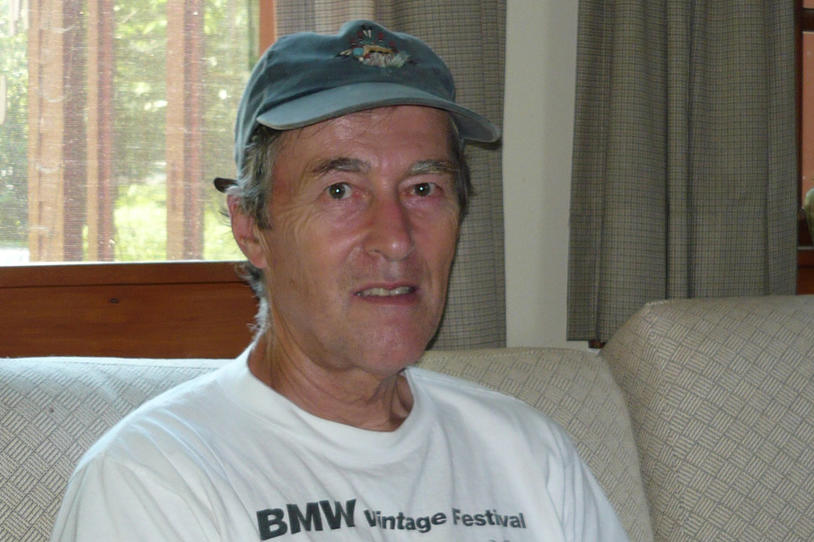 Guest blogger Peter Burne is a member of the Parkinson's Progression Markers Initiative (PPMI) Patient Council. Peter recently attended the annual PPMI meeting in New York City. Below Peter shares his impressions from the meeting and why he decided to get involved.
Early in May I had the opportunity to attend the Parkinson's Progression Markers Initiative (PPMI) annual meeting held in New York City. PPMI is a five-year international study sponsored by The Michael J. Fox Foundation (MJFF) to identify biomarkers that reveal the progression of Parkinson's disease (PD). A biomarker is a substance, process or characteristic in the body that is associated with the risk, presence or progression of a disease. A good example of a biomarker is high blood pressure for potential cardiovascular disease.
There is currently no known biomarker for PD. Finding one would provide scientists with a critical tool to predict, objectively diagnose and monitor the disease. It would also allow researchers to determine which medications work and which do not, important information for pharmaceutical companies that might invest in developing drugs to treat Parkinson's.
Finding a biomarker is a complex problem, so The Fox Foundation has undertaken this large ($45 million) and widespread study (conducted at 24 sites worldwide) to bring the PD research community together on the same page. All data from PPMI is made available to those scientists who want to use it, so that they can easily adapt it into their own work.
About 120 people from the US, Australia, Austria, Germany, Italy and England came to this year's meeting. I attended as a member of the Patient Committee, a group of approximately six people with PD who provide insight and feedback to the Recruitment Committee. This meeting gave me the opportunity to meet people in person who I have connected with over the phone and internet over the past few months.
My initial observation upon arrival was how dedicated and enthusiastic the attendees were. This was an impressive group – approximately one half of those attending were PhDs or MDs. The schedule was intense and the subject matter very technical. Even lunch hour was combined with committee meetings.
Progress so far is mainly focused on recruitment . The goal is to recruit 400 newly diagnosed Parkinson's patients and 200 people who don't have PD for the control group. So far, PPMI has recruited more than half of the total necessary to complete the study, and there is a particular need for newly diagnosed people with Parkinson's. Currently, five potential biomarkers are being actively tracked by scientists. More are likely to develop as the study progresses.
All in all it was a great experience to see all these capable people, as my wife says, working for me (us).

And no, I did not get to meet Michael.