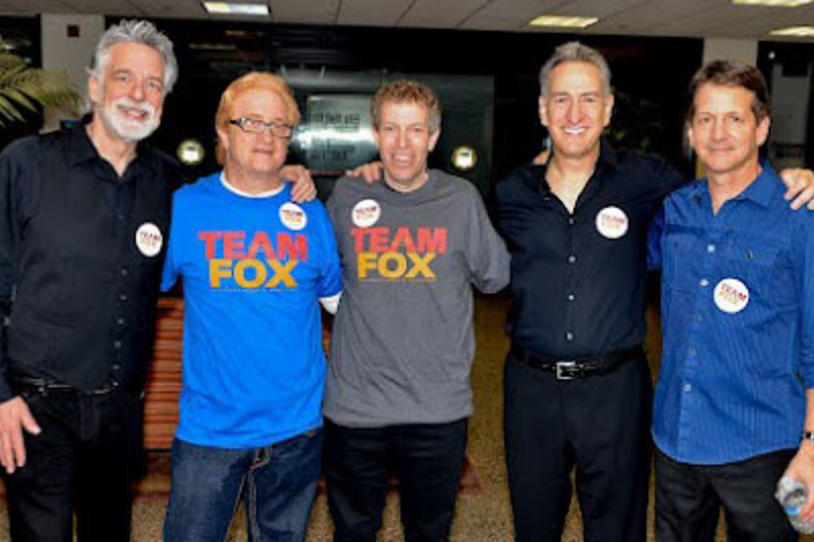 Remember Team Fox member Mark Stern? We introduced you to him a couple of weeks ago. His event—a James Taylor tribute concert turned Team Fox fundraiser—was held on Saturday, February 25, in Thousand Oaks, California.

The event far exceeded Mark's expectations and he credits a lot of that to the fact that he didn't start the event from scratch. Mark gave us some helpful feedback after the concert, so anyone who may want to tack a fundraising component on to an existing event, take note.

Team Fox: This was your first Team Fox event. How did it live up to your expectations?
Mark Stern: It far exceeded my expectations. The band played for two and half hours and the crowd still wanted more. It was pretty much a sell out between the 170 tickets I sold and the 75 that were sold at the box office.

TF: What made you decide to add a fundraising component to an already scheduled concert? How did you get the band and the venue on board? Did you have any difficulty doing this?
MS: The venue was already booked, so there was no risk for me and no added expense. It just worked out with me buying the tickets up front and re-selling them to make a charitable profit for Team Fox. There was no difficulty at all in this regard.

TF: What was the most difficult part of putting this fundraiser together? What was the easiest?
MS: The easiest thing first was the help and support I received from Team Fox—the staff really helped me get the ball rolling. The next easiest part was of course that the venue and band were already established. The best part was when checks started coming in, but it was difficult getting the commitment from my contacts. They all said it was a great idea, but I had to be persistent until each check was in my hands.

TF: How much money did you end up raising? How did the fundraising work? Did you implement a particular fundraising strategy?
MS: Tickets were $20, but I sold them for $40. The profit of $20 per ticket went straight to The Michael J. Fox Foundation. Some people paid more, and some who could not attend the show sent donations anyway. I raised more than $5,000.

TF: Anything else you'd like to share?
MS: If you're fundraising, I think it is best to plan a fun evening for your friends instead of just asking for a donation. And try to keep your out of pocket expenses to a minimum. There are a lot of bands out there—especially tribute groups—that play great music and would love to do something like this. Taylor Made is one of the best, as long as people like James Taylor's music.