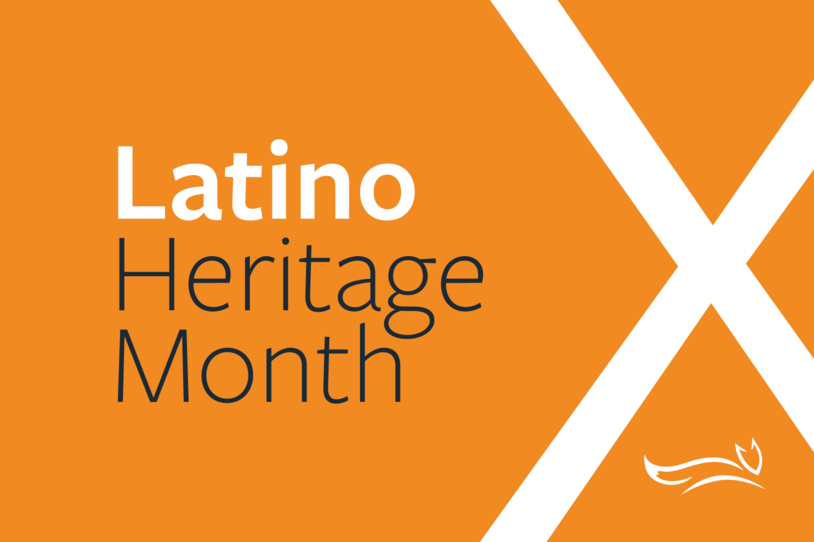 Assigning one label or description to Parkinson's disease (PD) is difficult as the disease itself is very heterogenous. There's an old adage in the Parkinson's community — "when you've met one person with Parkinson's…you've met one person with Parkinson's. This diversity within our community brings us closer to understanding the disease and ultimately a cure.
Celebrating diversity is at the heart of Latino Heritage Month — a time to recognize the histories, cultures and contributions of generations of Americans who came from Spain, Mexico, the Caribbean and Central and South America. At The Michael J. Fox Foundation (MJFF), we're proud to share the varied stories, experiences and identities of the Latino/LatinX/Hispanic Parkinson's community who help drive our mission forward to end Parkinson's disease.
Recognizing the power of diversity in Parkinson's research, Ignacio Fernandez Mata, PhD is a neuro-geneticist, assistant professor of molecular medicine at the Cleveland Clinic Lerner College of Medicine of Case Western Reserve University and upcoming MJFF Third Thursdays Webinar panelist on genetics in PD. Dr. Mata shares how his Spanish roots led him to a passion of including those underserved in research:
"There's a lot we can learn from studying non-European populations. Exploring our genetics and cultural diversity will ultimately help us better understand the causes of Parkinson's disease, its progression, as well as our commonalties and barriers to the disease. As the field gets closer to precision medicine, it's even more important to engage these underrepresented populations in research to help reduce these already existing health care disparities and provide quality care to all individuals regardless of ethnicity."
MJFF Patient Council member Claudia Revilla, who was diagnosed with young-onset PD at age 45, is an advocate and active Parkinson's research participant through MJFF's Fox Trial Finder. Originally from Monterrey, Mexico, Claudia traveled back to her hometown in 2014 to share how Latinos living with Parkinson's can get involved and why it's important:
"Our genetic pool is as colorful as our culture and it is because of such a unique ethnicity that we can provide information that can be helpful in finding biomarkers, treatments and the cure for Parkinson's disease. Back when there was little research, all we had was our abuelita's (grandma's) advice and remedies. Today, my advice as an abuelita of the future is to participate in research and then enjoy that cup of chamomile tea."
Raising more than $135,000 for Parkinson's research through his annual "Los Producers Charity Show," Sebastian Krys is an Argentine-born music producer and distinguished winner of five Grammy and 12 Latin Grammy Awards. Sebastian was diagnosed with PD in 2019 and shares his message on the importance of community to help cure Parkinson's (#JuntosContraElParkinson):
"I'm proud of the fact that we're shining a light on something that rarely gets talked about in the Latin community. Information is everything. And people everywhere need better access to accurate information and resources. Disease doesn't care where you live."
Running with heart and a passion for friends who become family, Team Fox supporter Crystal Duran of Bolingbrook, Illinois, has crossed many finish lines and athletic feats in support of her friends like MJFF's "Fox Ninja," Jimmy Choi. Crystal shares why she laces up her sneakers for Team Fox:
"As a Hispanic person I've seen my immigrant family and community fight until the end, keep working hard and caring about the people around us — that's the Team Fox community to me — they take care of friends, family and the people in our community."
Throughout Latino Heritage Month and beyond, MJFF celebrates the experiences of our diverse community. Listen to MJFF's recent Parkinson's Podcast episode on inclusivity in Parkinson's research and care. And continue to browse stories all year long to learn how the Parkinson's community is working tirelessly to accelerate better treatments and a cure for PD.
Editor's Note: The Foundation is seeking to grow its diverse community of people touched by Parkinson's disease. If interested, please email your story to shareyourstory@michaeljfox.org along with the best contact information to reach you. We may share your story in future communications.