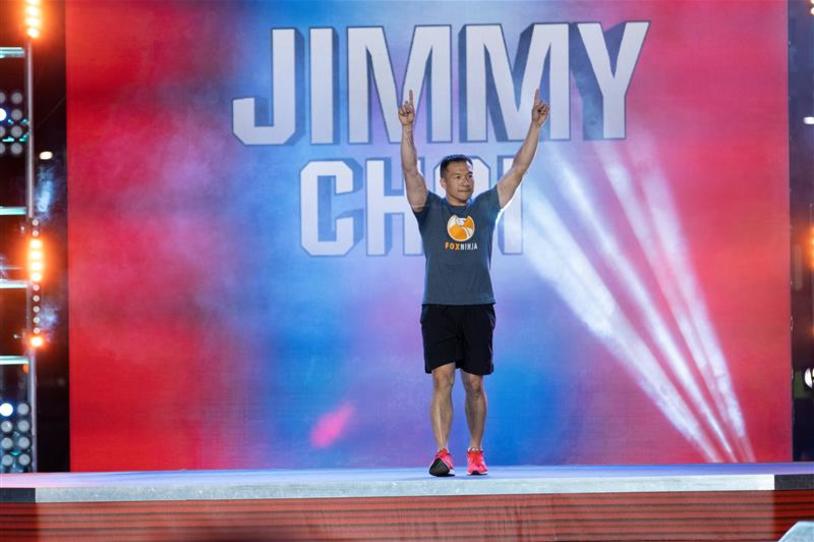 If you've been following my story on NBC's "American Ninja Warrior," you may have heard that I competed again this year for a chance to advance to the finals of the television competition. You might be wondering if my third year was going to be my most successful to date. Well, spoiler alert: I didn't do as well as I hoped. But I wouldn't change a minute of my time on the show.
This year, I competed in Cincinnati. And unfortunately, I didn't make it past the second obstacle. I have nothing to blame. Not even my Parkinson's disease (PD). In one second, I was landing on the platform on my way to the following obstacle. In the next second, I was swimming in the water below. 
Looking back on three seasons of competition, I'm immensely grateful for the opportunity to bring Parkinson's disease awareness to a national stage. Becoming the "Fox Ninja" was a way to challenge myself physically and get to know a new support network of friends. The Ninja community has provided me with endless inspiration and encouragement as I pushed my own physical limits to the max.
As the sun sets on my "American Ninja Warrior" experience, my fight will continue against Parkinson's. I'll keep challenging and pushing myself to be stronger. I'll keep running, biking and overcoming every obstacle to not let PD rob me of time with my family and friends. And as always, I'll keep finding new ways to share my story so that we can show the world that we WILL cure Parkinson's.
I knew "American Ninja Warrior" would help me get physically stronger. I didn't expect it to teach me about how to navigate life — with Parkinson's and in general. Here's what I'm taking with me from the "Fox Ninja":
Everyone lives with adversity, big and small.

Don't give up the things you love. Find different ways to do them. There's always a way around the challenge in front of you.

Find your support network.

 Whether it's your local Parkinson's support group or a national network of Ninja athletes, find a group that lifts you up and helps you tackle life's obstacles.

Focus on the positive.

There are days when it's hard to get up in the morning, but I try to stay positive. A wise man (cough, cough, Michael J. Fox) once said, "Acceptance doesn't mean resignation. It means understanding that something is what it is and there's got to be a way through it."
With my "15 minutes of fame" ending, it's time to get back to work. But before I do, I want to express my infinite gratitude to my family, my friends and the entire community of Ninja and Foxes that enthusiastically rallied behind me for three seasons. I'm humbled by your responses and support.
Now, we have some unfinished business. Let's get out there and keep working until we find the cure and get the job done!
P.S. I'm sure you've heard this before, but did you know that ONE HUNDRED PERCENT of Team Fox proceeds go straight to the high-impact research programs of The Michael J. Fox Foundation? Purchase a "Fox Ninja" shirt and in the process support a cure by visiting the merch shop on thefoxninja.com. Together, we can make Parkinson's a thing of the past.