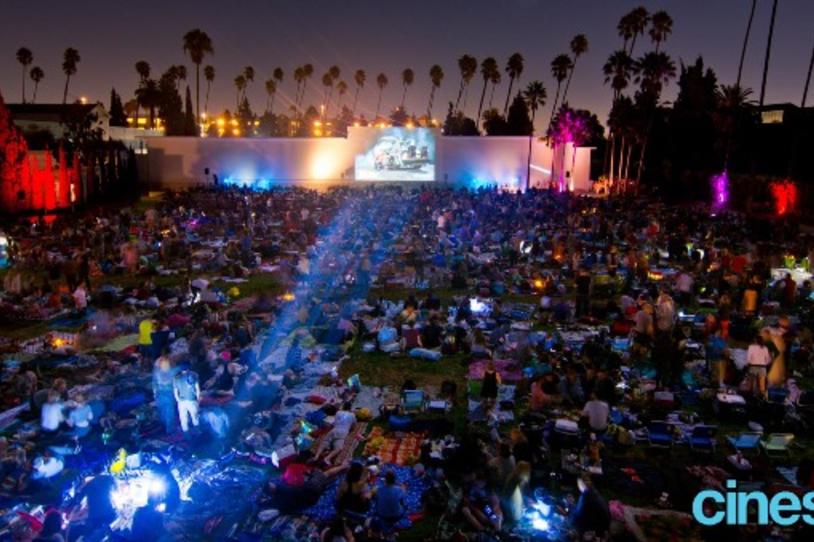 In preparation for Marty McFly's highly anticipated Back to the Future (BTTF) arrival on October 21, 2015, Team Fox members around the world are celebrating this exciting movie moment with all sorts of themed events and fundraisers to benefit Parkinson's research.
On September 27, Los Angeles-based film company Cinespia paired up with ZTE USA and the Team Fox Young Professionals of Los Angeles for our largest BTTF celebration to date! With 4,000 locals cozied into the famed Hollywood Forever Cemetery, guests enjoyed a back-to-back screening of Back to the Future I and II under the stars. Coupled with picnic snacks and popcorn, a rotation of DJs, themed photo booths and fun extras, this screening set the stage for the ultimate fan experience.
Even more impressively, thanks to the support of event sponsors like ZTE USA, 100% of all ticket proceeds were earmarked for The Michael J. Fox Foundation, ultimately raising over $80,000 for Team Fox! Browse the gallery below to sneak a peek at the amazing fun that was had as Los Angeles traveled back to the future to help speed a cure for Parkinson's.
Interested in more events like these? Check our calendar for an upcoming Team Fox event near you, or get inspired by other BTTF-themed events to host your own fundraiser.