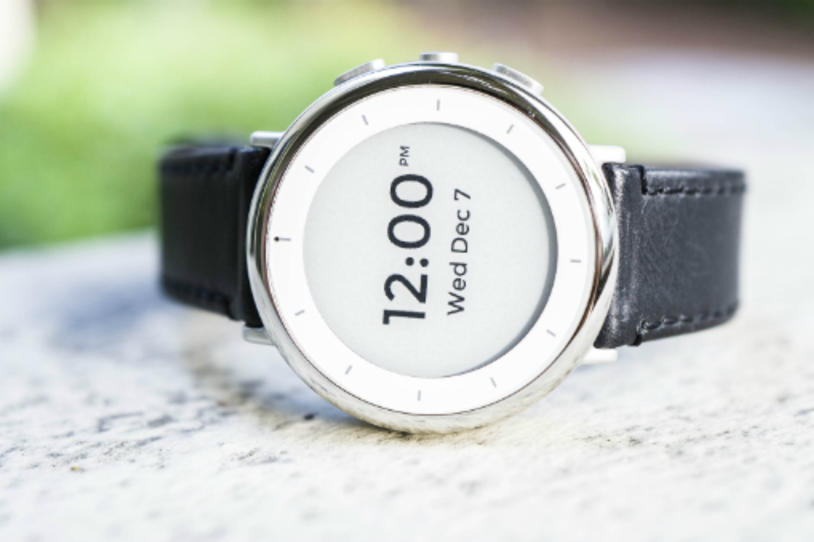 Wearable sensors to monitor health-related measures like heart rate, glucose levels, or physical activity are helping people assess their own health and enabling research in treating and understanding chronic disease. The Michael J. Fox Foundation (MJFF) and Verily Life Sciences LLC, an Alphabet company, are collaborating to use wearable devices -- in conjunction with clinic-based data and biospecimens -- to open promising avenues for further scientific inquiry.
Verily will provide Verily Study Watches to more than 800 U.S. participants in the MJFF-led Parkinson's Progression Markers Initiative (PPMI). PPMI is an $80-million longitudinal study using standardized methods to collect robust data and a multitude of biosamples, which grow in value with the addition of data collected through the multi-sensor, investigational Study Watch.
"From the start, PPMI has made precious biological samples and rich clinical data from its large and diverse cohort available to qualified researchers around the world in response to the urgent need for improved methods to accelerate testing of novel treatments for Parkinson's disease," says MJFF CEO Todd Sherer, PhD. "Expanding this resource through data science and wearable computing holds potential to deepen understanding of Parkinson's disease and gain meaningful insights that can inform care and therapeutic development decisions. This is why PPMI was built, and will help fulfill its tremendous promise for people with PD."
The Verily Study Watch effortlessly collects data on movement and various physiologic and environmental measures nearly all day, every day. Verily and PPMI will make raw and curated data available to qualified researchers worldwide to drive independent studies and speed knowledge turns in Parkinson's therapeutic development. PPMI data have been downloaded more than 1.7 million times to date.
Using Parkinson's as a "Model System" to Measure Health
"Verily's broadest goal as a company is to build tools to make data useful for obtaining deeper and more relevant insights to improve health -- whether through earlier diagnosis, accelerated therapy development, or more effective disease management," says William Marks, MD, MS, Head of Clinical Neurology at Verily. "These results are urgently needed across many neurological disorders, including Parkinson's disease. By capturing a wealth of data through studies such as PPMI and by deploying technology such as our Study Watch, we aim to build frameworks of multi-dimensional data of value to researchers, clinicians, and data scientists."
Building on Established Relationship
In addition to this study, MJFF and Verily are partners in the Accelerating Medicines Partnership Parkinson's disease (AMP PD) program, a public-private collaboration between the National Institutes of Health (NIH), MJFF, and five life sciences companies and managed by the Foundation for the NIH. AMP PD is applying state-of-the-art cellular profiling technologies to samples collected through PPMI and other large-scale studies to define the molecular fingerprint of Parkinson's disease.
Verily and MJFF also have collaborated on promotion of the company's Liftware, a selection of adaptive products designed as aids to people with hand tremor or limited mobility.
Harnessing Technology to Speed Outcomes Patients Need
As part of its mission to advance Parkinson's understanding and drug development by supporting innovative research approaches and uniting nontraditional partners, The Michael J. Fox Foundation engages with various health technology groups to develop emerging tech tools for the purposes of scientific discovery. Genetic testing company 23andMe has partnered with the MJFF-sponsored online study Fox Insight to complement patient-reported data with genetic data. MJFF-funded scientists recently published on deep learning methods for cellular profiling from a partnership with Google, and Intel Corporation collaborated on the Foundation's first foray into wearable device data capture and analysis in 2014.
The MJFF/Verily collaborations capitalize on each institution's strengths -- MJFF's established study infrastructure and deep connection with the Parkinson's community and Verily's cutting-edge wearable technology and analytics. Together, MJFF and Verily seek to uncover signals and biomarkers of Parkinson's disease and shift the paradigm of how we assess health.