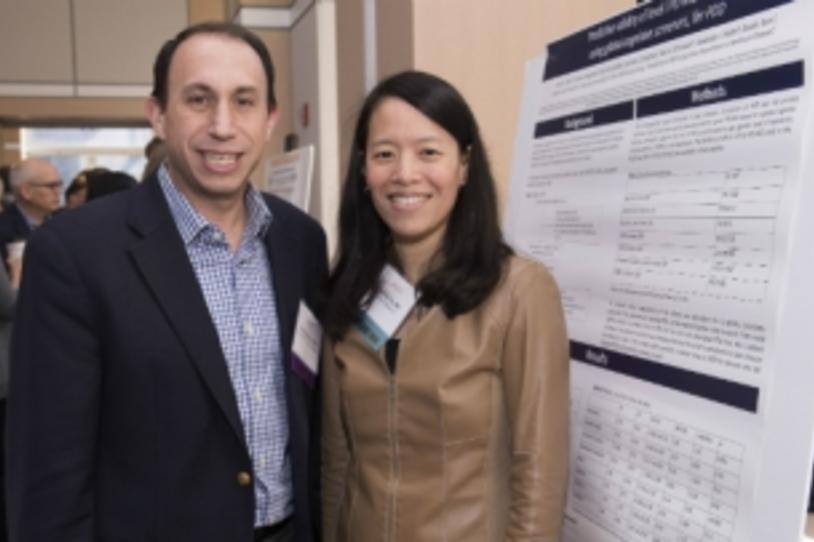 Last Thursday, The Michael J. Fox Foundation (MJFF) hosted a capacity crowd of leaders from industry, nonprofits and academia at our 12th annual Parkinson's Disease Therapeutics Conference, held in New York.
The conference kicked off with a welcome from MJFF CEO Todd Sherer, PhD, who spoke about the "incredible momentum" in Parkinson's research. He said: "Our ultimate goal is to develop new and better treatments for people with Parkinson's disease. That's why we are here -- to work collaboratively toward that goal."
In her opening remarks, this year's conference chair, Carole Ho, MD, of Denali Therapeutics thanked MJFF for "its amazing work supporting Parkinson's disease therapeutics with a patient focus." She went on to explain that the science of Parkinson's has evolved thanks in part to our deeper understanding of Parkinson's genetics, including GBA, PINK1 and LRRK2. Genetics were a focus for several presenters, including Dr. Ho's colleague Matthew Troyer, MD, who headlined the "Hot Topics in Parkinson's Disease Research" session.
Highlights from Dr. Troyer and other presenters follow:
MJFF investments are helping build a robust pipeline of drugs in development for Parkinson's disease. We look forward to sharing even more positive news at our conference next year.