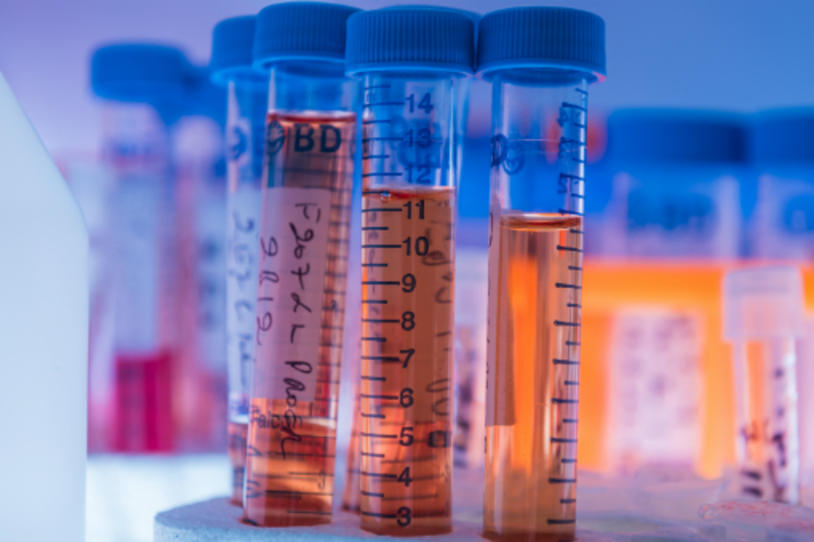 Editor's Note: For more Foundation news and research updates, read the Fall/Winter 2018 edition of The Fox Focus, our biannual newsletter.
For many people with Parkinson's, "off" episodes -- when disabling symptoms come back before it is time for the next dose of oral levodopa -- are among the most troubling aspects of the disease. Now, two entirely new drug formulations with potential to alleviate "off" episodes may have reached the home stretch of their long journey to market. The FDA is expected to rule on an inhaled powder formulation of levodopa (with delivery similar to an asthma inhaler) and an under-the-tongue "Listerine strip" formulation of apomorphine in January 2019.
In a 2014 MJFF survey of more than 3,000 respondents, nearly 50 percent reported that "off" episodes moderately or severely impacted their ability to perform daily tasks. "The approvals of these drugs would represent a milestone in our 'de-risking' strategy," said MJFF CEO Todd Sherer, PhD. "In urgent pursuit of improved treatment options for patients, we work to identify and fund the most promising ideas. The goal is to keep them moving forward in development and help drugmakers attract the deep resources needed to get new treatments across the finish line."
Donor-raised capital drives patient-relevant results
MJFF takes no IP position on the research we fund, evaluating ROI exclusively on the basis of potential to better address patients' unmet medical needs. Foundation grants of $1.3 million and $1.5 million (respectively) funded early clinical trials of the inhaled levodopa and dissolvable apomorphine, and helped drugmakers secure hundreds of millions of dollars in additional investment to push the therapies through Phase II and Phase III clinical trials. Both are "rescue therapies," designed to rapidly alleviate movement symptoms including tremor, stiffness and slowness during "off" times.
The inhaled levodopa, to be marketed as Inbrija, was developed by biotech Civitas Therapeutics, which received MJFF grants in 2011 and 2013. After promising early results helped the company raise three rounds of capital totaling $121 million Civitas was acquired by biopharmaceutical company Acorda for $525 million in 2014.
In a similar chain of events, biotech Cynapsus Therapeutics received MJFF grants for early trials of its apomorphine strip in 2012 and 2014. It went on to raise $99 million in follow on funding (including its 2015 IPO) and was acquired by pharmaceutical company Sunovion for $624 million in 2016.
De-risking moves the field closer to cures
It is no exaggeration to say that since Michael started the Foundation, MJFF funding of more than $800 million in research has transformed Parkinson's drug development. Today, Parkinson's research represents tremendous opportunity to many companies and investors, and the pipeline is brimming with novel therapeutic approaches in development.
MJFF support is propelling new treatments for Parkinson's symptoms, as well as therapies that may slow, stop or even prevent the disease. A rich portfolio of strategies is taking aim at leading genetic targets:
San Francisco biotech Denali Therapeutics announced promising results from its Phase I clinical study of a LRRK2 inhibitor in healthy volunteers, and is now planning a Phase II trial in Parkinson's patients.
Seven alpha-synuclein therapies are now in clinical trials (three received early grants from MJFF). After Foundation grants totaling $740,000, San Diego biotech Neuropore signed a deal worth up to $460 million with pharma firm UCB to continue developing its therapeutic pipeline.
Cambridge biotech Lysosomal Therapeutics received MJFF funding of $230,000 to develop a drug against GBA dysfunction, which is associated with GBA gene mutations, the most common known genetic cause of Parkinson's. Allergan paid for rights to acquire Lysosomal Therapeutics after Phase I trials of its drug. The companies are currently analyzing trial data.
MJFF support also enables research on treatments approved for other conditions that show promise in Parkinson's disease. After we supported Phase II trials of isradipine (a high blood pressure medication), the National Institutes of Health is funding ongoing Phase III trials to test its efficacy in slowing Parkinson's disease.
MJFF's role evolves with robust pipeline
While we continue to fund specific therapies, our nonfinancial resources are de-risking Parkinson's research as a whole, attracting scientists and drug developers with the tools to pursue new therapies.
Perhaps MJFF's most valued contribution beyond funding is galvanizing a community of research volunteers. Our Foundation is gathering critical information to help researchers better understand Parkinson's disease and design better drug trials. Through large-scale studies such as the Parkinson's Progression Markers Initiative and the online Fox Insight, MJFF is creating rich troves of data on patients and their unique experience with Parkinson's. Companies are using this data -- all de-identified and available to qualified researchers -- to learn more about whom to enroll in their studies and how to measure success, for example.
We are also providing accessible laboratory tools for Parkinson's research, along with study recruitment materials and support. These "therapeutic enabling" resources not only help companies execute their studies, but also help tilt the odds in favor of their decision to pursue Parkinson's drug development.