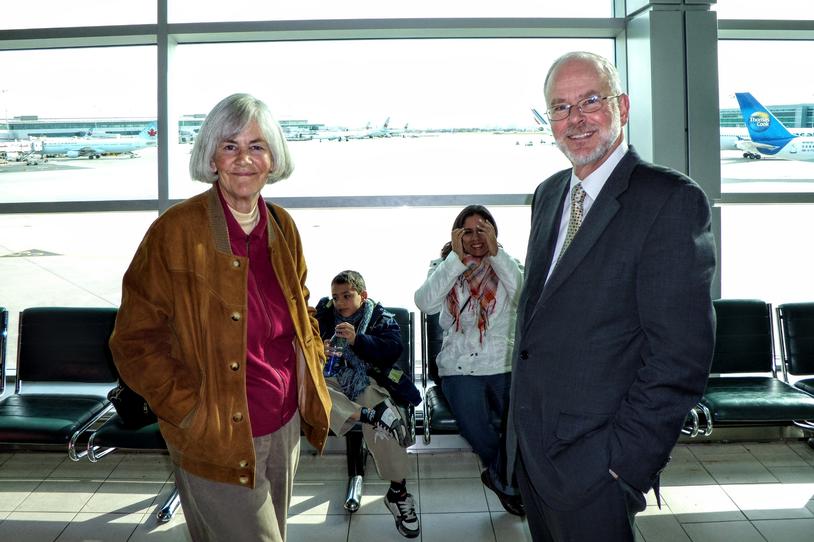 "When I was looking to support research into Parkinson's, I started by searching online," said Mary Carryer of Tucson, Arizona. "And I was looking for the best place to do it."
Mary's brother Richard, aged 66, had been diagnosed with Parkinson's disease (PD) a few months earlier. He was living over 2,000 miles away, near Toronto and had Skyped her to share the news. During their conversation Mary recalled that a friend with Parkinson's had previously mentioned the importance of exercise in managing Parkinson's disease progression. Learning that the role of exercise had not been emphasized by her brother's general practitioner, she reached out to Tucson-based Parkinson Wellness Recovery (PWR!) for support. She sent their exercise manual to her brother and then went on the internet to research PD-specific exercise programs near to his home.  Richard started attending classes there soon thereafter, and they continue to benefit him both physically and mentally.
And yet, there was more that Mary wanted to do. Richard's diagnosis occurred shortly before she  turned 70 and a half. She was already planning to increase her charitable giving using the required distributions from her Individual Retirement Account (IRA) as Qualified Charitable Distributions and needed to make a serious decision on where she would give.
Richard's journey gave her focus. Mary knew two things, "You can improve the symptoms and help people living with the disease – whether that's exercise, treatments or care. And you have to fund research to find a cure." Her online research on different Parkinson's organizations led her to The Michael J. Fox Foundation (MJFF).  "I could see how much money MJFF was putting into research and how they were doing it," said Mary.
After speaking with her financial advisor, Mary named MJFF as a beneficiary of her IRA, dedicating her legacy to a cause that could make a difference for her brother and the six million people worldwide living with the disease. Leaving  assets to MJFF allowed her to minimize her estate tax while maximizing her impact on research today.
"Everything I read about the Foundation continues to reinforce my decision," comments Mary. "It was the best place to put my support."
Read more about charitable giving through your retirement account or other ways you can make an impact with planned giving — including becoming part of our Legacy Circle.
Sign up for our free, expert-led webinar, "Estate Planning Everyone Needs Now: Updating Important Documents in 2020, and Using Charitable Trusts as IRA Beneficiaries," to learn how you can plan for your financial future and help speed a world without Parkinson's.