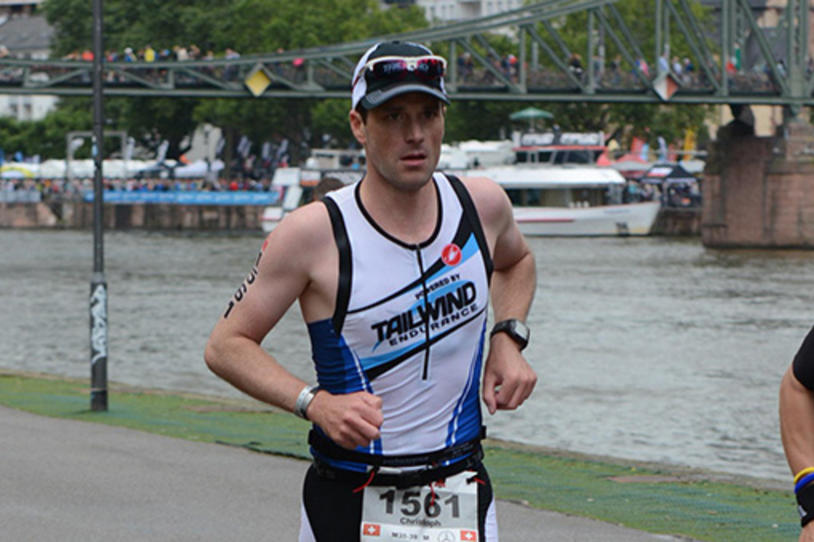 Christoph Hinder made the decision to run the 2010 New York City Marathon from behind the barricades, cheering on a friend at the race in 2009. Sidelined for ten years from competitive racing due to challenges associated with treatment of Lyme Disease and different priorities, it wasn't until Christoph was immersed in the energized NYC race atmosphere, that he realized how much he missed the thrill of lacing up his sneakers for a marathon.
His passion for running, desire to get back in shape, and motivation to contribute to Parkinson's disease (PD) research, compelled him to search for PD-related charities with entries to the 2010 New York City Marathon. Christoph's mother was diagnosed with Parkinson's 21 years ago at age 53, so when he discovered The Michael J. Fox Foundation's (MJFF) grassroots fundraising program, Team Fox, "it was a match for life," he says.
Since 2010, Christoph has completed four marathons, four half-distance triathlons, and two Ironman races, traveling as far as Frankfurt, Germany to compete. To date, he has raised over $36,000 for Parkinson's research!
Christoph's ongoing commitment to Team Fox stems from MJFF's progress toward improving the lives of people living with PD, like his mother who "has been fortunate enough to have access to a variety of treatment options," he says. "I strongly believe that her quality of life has been significantly improved thanks to research that was funded by the likes of MJFF."
Next up, he'll run with Team Fox in the NYC Half Marathon in March, and the London Marathon in April. New York City is not only his current hometown but has "the best race cheering crowd of any city in the world," according to Christoph. The London Marathon has been a bucket-list race featuring iconic sights like the Tower Bridge and Buckingham Palace.
Fundraising for Team Fox has allowed Christoph to see "that almost everyone has been affected by a close person with Parkinson's" and the support of friends and family bolsters his determination.
There's still time to run the NYC Half Marathon with Team Fox! Email athletes@michaeljfox.org for more information or find an athletic event for you.