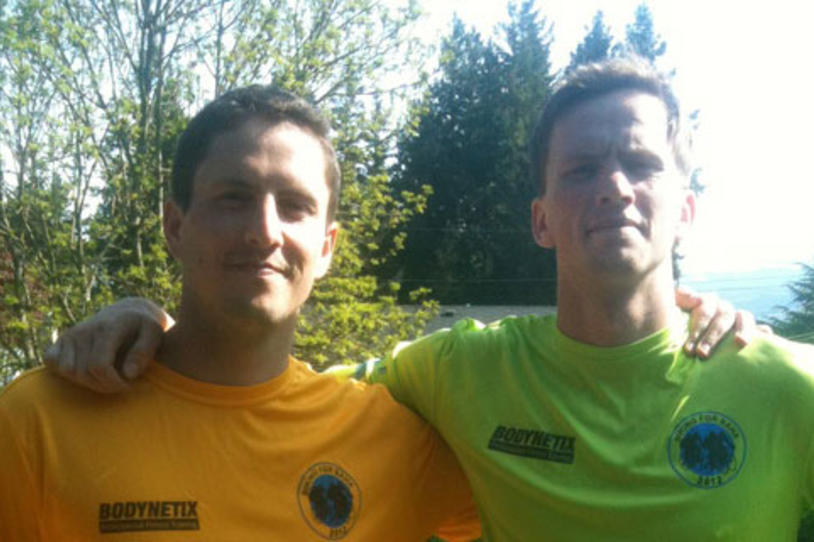 Last month, we introduced you to the Mackinnon brothers. Scott, Sean, Ross and Ryan are one day away from embarking on their 8,000-km bike ride across Canada. They will cover anywhere from 60km – 200km a day, resting at camp sites along the way and learning a lot about themselves and each other in the process. On top of all this, they are raising funds and awareness for Team Fox in honor of their grandfather, Baha, who lived with Parkinson's disease for 16 years.

We caught up with them this week to get their thoughts on their upcoming "Biking for Baha" journey. For the most part, they are excited and nervous—and just want to get started! They have already raised $16,500 towards their goal of $40,075—a goal that translates to $1 for every kilometer each of them will ride plus $1 for every kilometer Baha would have ridden.

Be sure to follow their journey and cheer them on as they pedal their way from Vancouver to Nova Scotia.
 
TRACK THEIR PROGRESS…