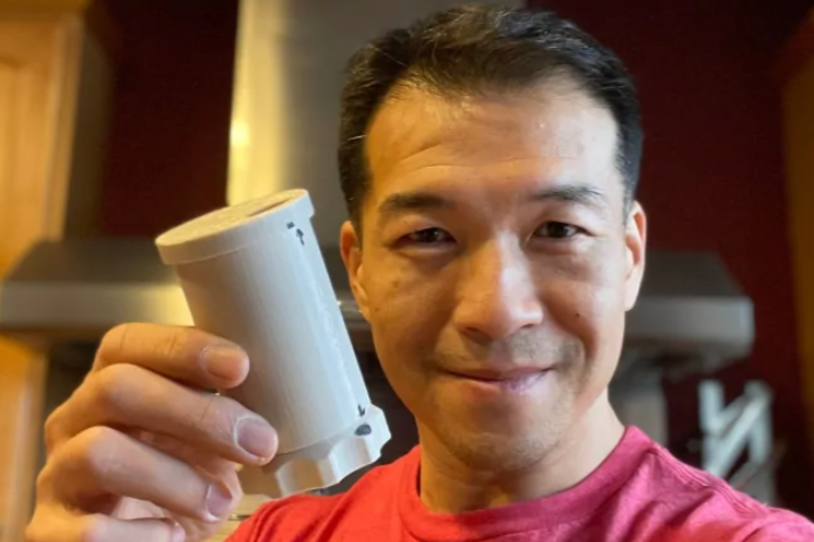 In our world today, social media is ubiquitous. We turn to Facebook, Twitter and other social media outlets in our work life, at home, and when we're looking for entertainment. However, less obvious is the role played by social networks in raising awareness and crowdsourcing for causes such as Parkinson's disease.  
Jimmy Choi, age 44, is no stranger to social media or the spotlight. As a three-time American Ninja Warrior and veteran Team Fox athlete, Jimmy was diagnosed with young-onset Parkinson's disease (PD) in 2003 at 27. Since then, he has used his diagnosis and his platform to help educate others about PD and the role exercise and other lifestyle adjustment can play in managing the disease.  
A recent article by Free Think details how one social media post from Jimmy has exploded into a massive crowdsourcing campaign. Jimmy posted a video about the challenges he faces with his Parkinson's tremor when trying to grab his medication from a bottle. Members of the TikTok community — many of whom have no personal connection to PD — responded almost immediately to Jimmy's video and were inspired to create a workaround to help him out. Read the full story here.  
Within just days of watching Jimmy's video, videographer Brian Alldridge created a blueprint for an adaptive pill bottle that could make it easier on a day-to-day basis for Jimmy to navigate his Parkinson's disease. He shared what inspired him to take action:   
"We have more tools and learning resources at our fingertips than ever before. If you think of a way to improve the lives of others, there's most likely a way to make it happen — you just have to take the first steps." 
The power of a community coming together to solve problems in new ways cannot be underestimated. Jimmy's story is a testament to how collaboration and connection can effectively bring about creative solutions and raise awareness — be it on a large scale through thousands or by assisting a single individual in need. At The Michael J. Fox Foundation we experience this all the time. The Parkinson's community continuously shows up for us and one another on a daily basis to demonstrate their commitment to moving research progress forward.  
Follow The Michael J Fox Foundation on Facebook, Twitter, and Instagram to stay connected to the latest updates driving us toward a cure for Parkinson's disease.