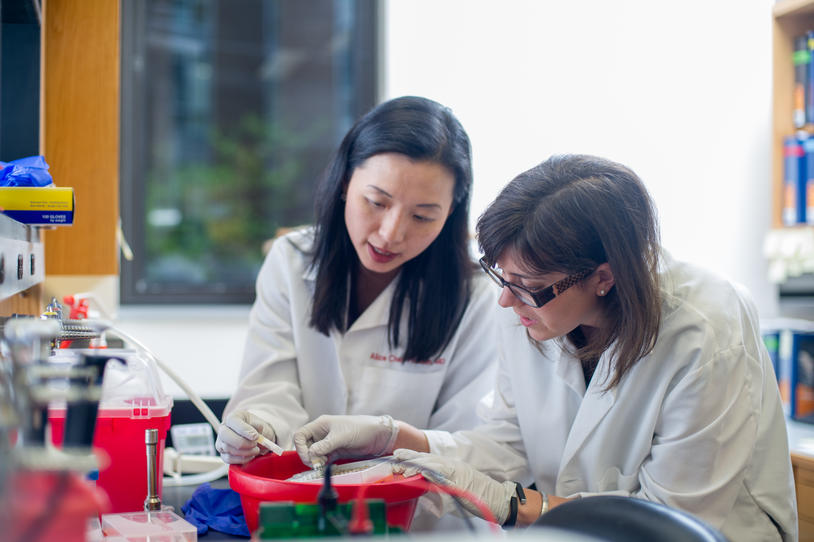 As we count down the last days of 2019, The Michael J. Fox Foundation is reflecting on the momentum we've built together with the patients, families, caregivers, researchers, industry partners and donors who are part of our community.
Today, we are amid the most robust Parkinson's disease (PD) drug development pipeline ever. And we are primed for the next breakthrough. Our landmark clinical study, the Parkinson's Progression Markers Initiative (PPMI), has built the most robust data and biospecimen library in Parkinson's research history, influencing the future of PD research and pushing the field closer to better treatments and a cure.
We also look ahead to 2020 with optimism for new opportunities to make Parkinson's history. As Michael J. Fox shared with Bloomberg earlier this year, "I'm absolutely sure we are on a path to answer the questions about what causes Parkinson's and how to cure it." 
In fact, we're on the cusp of getting answers into treatments against leading genetic targets — alpha-synuclein, LRRK2 and GBA — that will have implications for the future of therapies that can stop or slow disease progression. Next year, PPMI will expand to lay groundwork for future prevention trials. And technology-enabled research — from wearables to online studies — is complementing therapeutic development, connecting virtually with tens of thousands of PD patients and families. Because people are at the heart of everything we do.
These are just some of the highlights that make up our 2019 Year in Review/2020 Year in Focus. Want more? Download the free booklet today for more in-depth information. And then share it with a friend who also might be interested.
With your continued support, we are pursuing every worthy idea. We are here until Parkinson's isn't. Please join us by giving a gift today toward a world without Parkinson's disease.