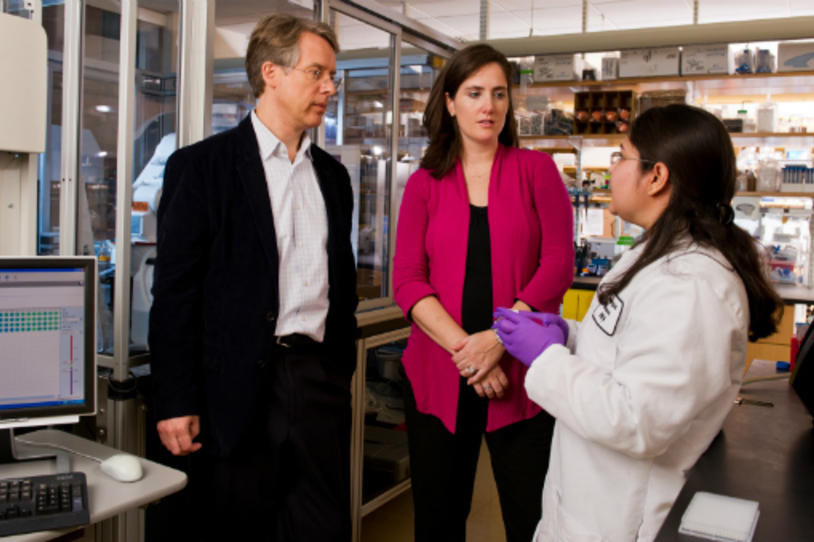 A Phase II clinical trial to evaluate the safety and tolerability of nilotinib in Parkinson's disease (PD) -- NILO-PD -- is under way at 25 sites across the United States. Researchers are looking to enroll 75 volunteers.
Nilotinib is a U.S. Food and Drug Administration (FDA)-approved treatment for cancer of the white blood cells. In a small Phase I trial, nilotinib showed potential benefit in PD. The nilotinib trial is one of many examples of repurposing, or repositioning, therapies for Parkinson's. Repurposing is taking an existing medication approved by the FDA for one condition and using it to treat another; it can be a promising path to new PD therapies. But patients and clinicians are urged to wait for additional safety and efficacy data before adding nilotinib or any other repurposed drug to their regimen.
Here we answer a few key questions about the nilotinib trial.
What is the NILO-PD study?
The NILO-PD study will investigate the safety and tolerability of nilotinib in 75 people with Parkinson's at 25 research institutions across the United States. Two-thirds of participants will receive nilotinib and the remaining will take placebo (an inactive pill) for comparison. Study involvement lasts approximately eight and a half months and includes 13 in-person visits.
What is nilotinib? Why do researchers believe it may slow or stop Parkinson's?
Nilotinib is an FDA-approved drug to treat certain forms of white blood cell cancer. It is not approved to treat Parkinson's disease. Nilotinib inhibits the activity of a protein, c-Abl, which is linked to pathways associated with PD, and preliminary data from a small Phase I clinical trial showed potential safety, tolerability and benefit in Parkinson's. Watch a webinar on nilotinib.
Who is eligible to participate in NILO-PD?
Volunteers must meet certain criteria, including:
Age between 40 and 79, 
PD diagnosis for more than five years, and 
Stable PD medications, which include levodopa, for at least 30 days prior to enrollment. 
Additional characteristics may qualify or exclude a participant as well. You can view all eligibility criteria on Fox Trial Finder.
How can people learn more about NILO-PD?
Visit Fox Trial Finder to read more about the study, eligibility criteria and recruiting sites. Or, contact your local site directly. (You can find phone numbers and emails on Fox Trial Finder.) You also can learn more on the study's website: www.nilopd.org.
For more information, read the NILO-PD press release.
Sign up for Fox Trial Finder to match with recruiting Parkinson's studies.