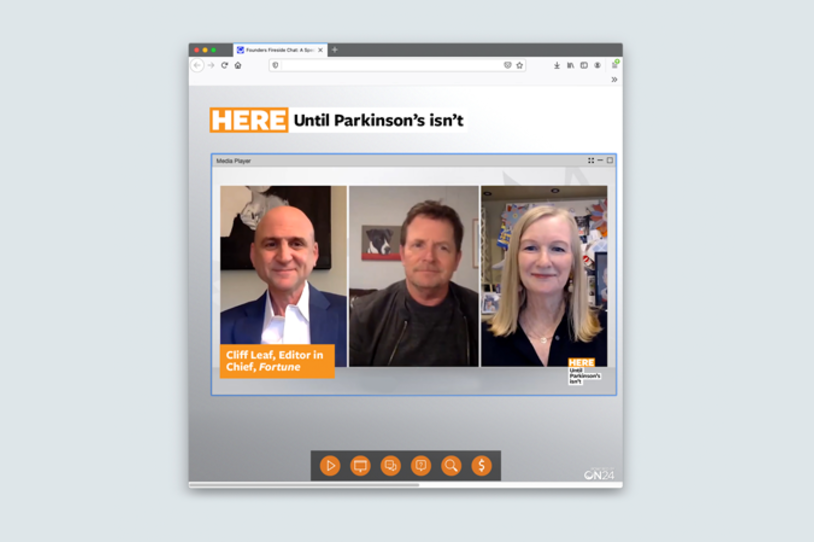 You don't need a time machine to learn more about the origin story of The Michael J. Fox Foundation. Just kick back, relax and enjoy this "fireside chat" between our Founders Michael J. Fox and Debi Brooks as they speak with Fortune Editor-in-Chief Cliff Leaf and reflect on day one of the organization.
When Cliff asked about the "superpower" of optimism, Michael reflects on the themes from his new book, No Time Like the Future:
"Gratitude makes optimism sustainable. If you're grateful for the opportunities you have, for what you've been given to do work-wise, for the opportunities that exist, you're optimistic. If you can just find those moments, I always feel that if you flip the coin 100 times, you're going to come up heads 51."
Get your daily dose of inspiration by watching the full conversation.
Then, stay tuned to our channels tomorrow for loads of Giving Tuesday activities, including how your donation  — whether online, by mail, or by phone — will be matched dollar-for-dollar up to $2 million!