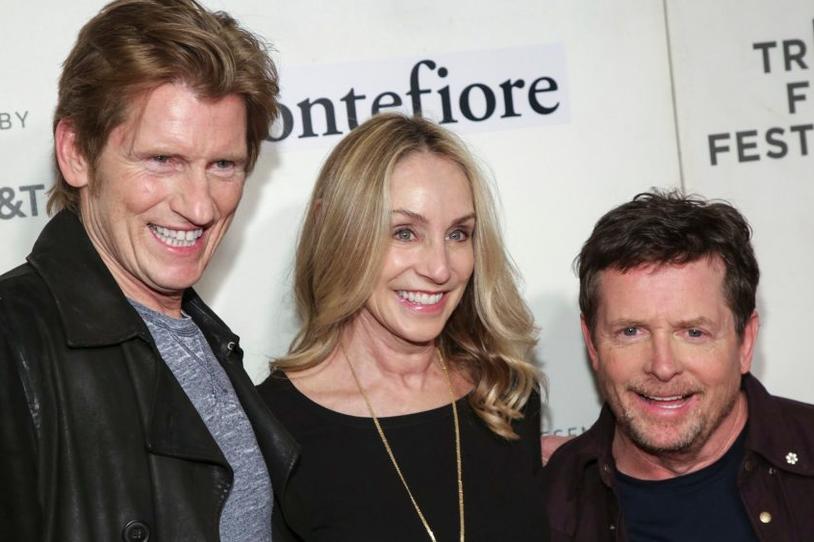 Our founder was in fine form at New York's TriBeCa Film Festival earlier this week, where he and longtime pal (and Foundation supporter) Denis Leary sat on a "Storytellers" panel. Variety reports:
"Michael J. Fox doesn't let Parkinson's disease get him down. He takes life step-by-step when he fears he will fall, he laughs through hardship, and he helps others who are struggling to do the same. 'I don't know much about acting, but I know what people have told me and what acting teachers have told me,' he said. 'I learned that if you're laughing, just keep laughing, if you're crying, cry till you can't anymore. Stuff happens and you just get on.'"
Yet as Michael recently told The New York Times, 2018 brought new health issues that posed arguably the greatest challenges he had faced since his diagnosis with Parkinson's disease. 
"After spinal surgery, it was hard to learn how to walk. I was really cocky about it and walking with no aids or cane, and then I shattered my humerus," he said. "I was the guy who made lemonade out of lemons, but I couldn't make lemonade."
So how did he rally and return to his famously optimistic attitude?
"I realized I have to take everything one step at a time so I don't fall down," he told the audience in TriBeCa. "You have more time that way. Each step is a new adventure."
Want to hear more news about Michael and the Foundation? Sign up today for access to research updates, event invitations and Parkinson's resourc