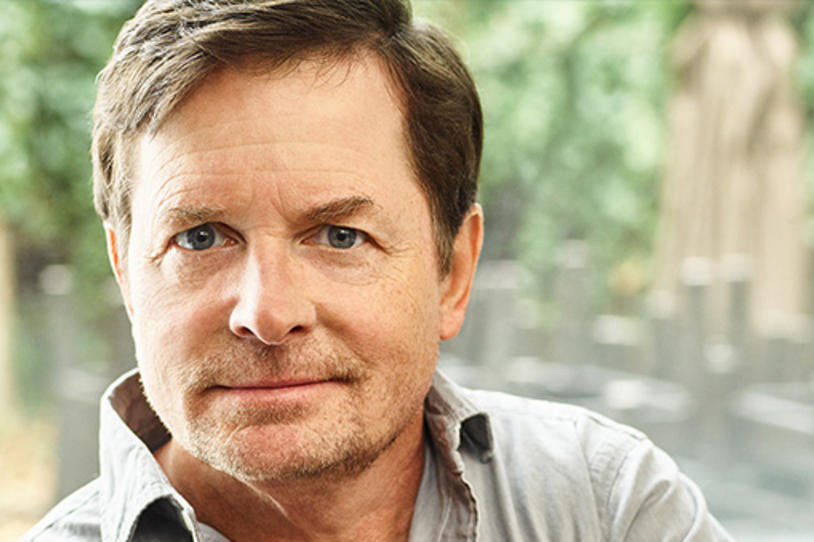 Just in time for Parkinson's Awareness Month in April, AARP The Magazine featured Michael J. Fox on the cover of their April/May issue. Michael discussed the range of emotions he has experienced in the 26 years since he was diagnosed with Parkinson's disease (PD), the strength and support of his family, internalizing misconceptions of the disease and feeling empowered by the PD community.
In his interview filled with personal anecdotes, Michael also brings awareness to the realities of living with Parkinson's and reveals his six strategies for "surviving adversity": exercise, pacing, acceptance, honesty, optimism and humor.
He talks about being energized by the Parkinson's community and immediately feeling "better, just empowered, knowing there were people who understood what I was going through." Michael also shared how his enthusiasm toward research was empowering for the physicians, specialists and scientists he met:
They'd never had a patient coming in and saying, 'Hey, what's in your petri dish?' They'd go, ' You really wanna know?' Hell, yeah, I wanted to know! 'Then I'm gonna show you!' We'd be standing there, both thinking, the stuff in that dish could affect me.
After going public with his diagnosis in 1998, Michael realized a disparity between the public perception of Parkinson's and his lived experience with the disease:
It was easy for me to tune in to the way other people were looking into my eyes and seeing their own fear reflected back. I'd assure them that 'I'm doing great' - because I was. After a while, the disconnect between the way I felt and the dread people were projecting just seemed, you know, funny.
In February, as part of the Foundation's 2017 Parkinson's Policy Forum, Michael joined more than 200 Parkinson's advocates on Capitol Hill to meet with lawmakers and discuss access to care issues affecting the PD community. He explained how legislative changes to health care can make waves for patients, families and caregivers who are navigating the disease:
On average, Parkinson's patients in this country spend $12,000 to $17,000 a year out of pocket. Eighty percent of Parkinson's patients are on Medicare. If the Affordable Care Act and even Medicare come under the knife, that's not political, that's our lives.
Read the entire interview with Michael J. Fox, by clicking here.