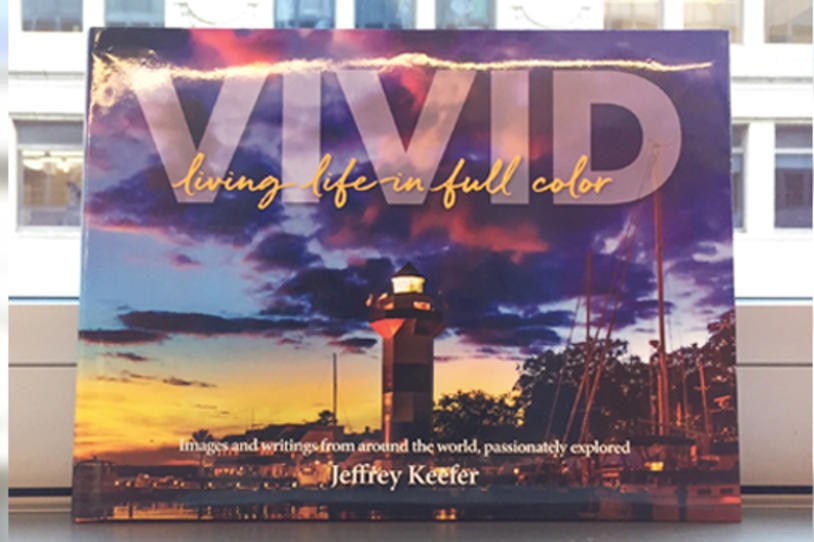 The Michael J. Fox Foundation (MJFF) Board of Directors Chairman and Team Fox member Jeff Keefer recently published his debut book of photography and poetry titled VIVID, Living Life in Full Color.
Jeff turned to photography as an outlet when he was diagnosed with Parkinson's disease in 2007 and after he retired from a 35-year career at the chemical company, DuPont. Soon after, he added poetry and videography to his dynamic resume.
As the title suggests, Jeff's signature, ultra-saturated images are shot all over the world taking the viewer through South Carolina, Florida, New York City, Italy, Scotland and Spain -- locations that hold significance to his life. Jeff's creative inspiration comes from living abroad with a focus on landscape portraits and images of rural life depicted with bright colors.
For an added experience, VIVID features "Snap Click" -- by downloading the free REVEAL HP app, you can use your smartphone or tablet to hover over a page to unlock bonus videos.
VIVID is dedicated to the Parkinson's community, including those living with the disease, care partners, researchers and health care providers with a portion of proceeds benefitting MJFF. You can pre-order a signed copy online through the publisher's website.
Jeff's photos are currently on display at VIVID Gallery in Hilton Head Island, South Carolina with all proceeds from his photographs going to the Foundation's high-impact research programs. Jeff states in the forward of his book, "My philosophy is to be out there helping others," and contines to express that his motto has always been to "know what's important and give back" -- and giving back through his art is just one way he can accomplish this.
Learn more about Team Fox and join Jeff and thousands of Team Fox members around the world who are using their creative pursuits to help bring an end to Parkinson's disease.