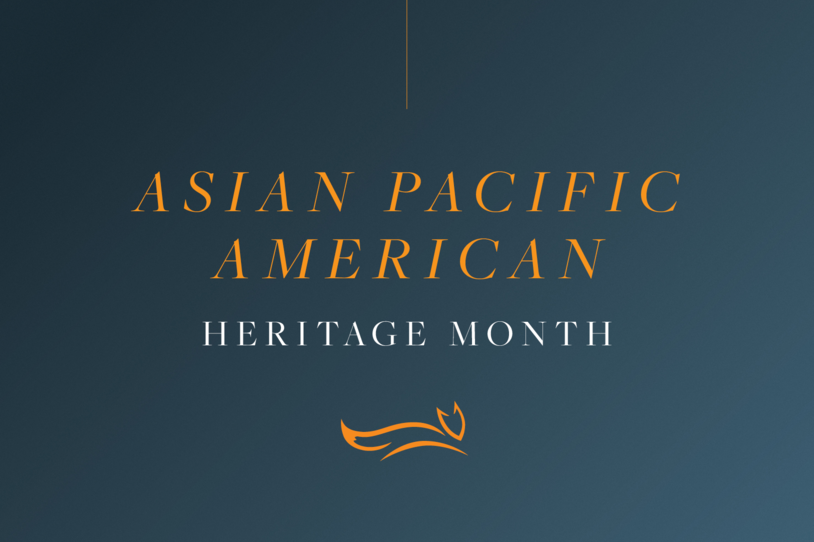 Asian Pacific American Heritage Month is a time to recognize the accomplishments and contributions of generations of Americans who have origins in Asia and the Pacific Islands.
At The Michael J. Fox Foundation (MJFF), we're celebrating by sharing the experiences of Asian American Pacific Islanders living with and caring for people with Parkinson's disease (PD).
Indu Subramanian, MD, is a neurologist at Ronald Reagan UCLA Medical Center in Los Angeles, California, director of the Department of Veterans Affairs South West PADRECC (Parkinson's Disease Research, Education and Clinical Care Center), and upcoming panelist on MJFF's May webinar, "You're Not Alone: Tips for Building Connections in the Parkinson's Community." Dr. Subramanian shares how her Indian heritage gives her a unique perspective on the importance of integrating holistic medicine to improve the quality of life for people with PD:  
"Growing up in Canada in an Indian household, we enjoyed celebrating with our friends and family, especially during festival times. I want to raise awareness on the importance of addressing loneliness and social isolation and how these social determinants of health can have profound effects on quality of life. I think health care providers are starting to understand the importance of 'social prescribing' as a way to care for our Parkinson's patients."
Immigrating from Taiwan to Bolingbrook, Illinois, with his family at a young age, Jimmy Choi, 45, never imagined he'd take on athletic feats including competing four times on "American Ninja Warrior." Today, Jimmy is a veteran Team Fox athlete and MJFF Patient Council member who uses his national platform to speak candidly about Parkinson's. As he recently shared on CBS's "Dr. Oz":
"The power of sharing your story can lead to some amazing things, you just never know who's listening. Now even if that idea didn't work, ideas are being exchanged and we are all learning from it."
Edwin Zane, 49, originally from Maui, Hawaii, is a care partner and active advocate in support of his father, Ronald, who was diagnosed with PD in 2014. Ronald had worked for more than 22 years in the Parks and Recreation Department in the farming town of Paia, Hawaii, where herbicides and pesticides were commonly used. Since learning of the link between pesticides and Parkinson's, Edwin has used his voice to advocate for increased Parkinson's research and the banning of the herbicide paraquat:
"A lot of communities are in danger. This is not just a farmer or blue-collar working issue. This is a quality-of-life issue for everybody."
Editor's Note: The Foundation is always seeking to grow its diverse community of people touched by Parkinson's disease. If interested, please email your story to shareyourstory@michaeljfox.org along with the best contact information to reach you. We may share your story in future communications.
Dr. Subramanian enjoys practicing yoga as part of her interest integrating holistic medicine to improve quality of life for patients.

MJFF Patient Council member Jimmy Choi uses his national platform to speak candidly about Parkinson's.

Edwin Zane and his father, Ronald, in their hometown of Paia, Hawaii.