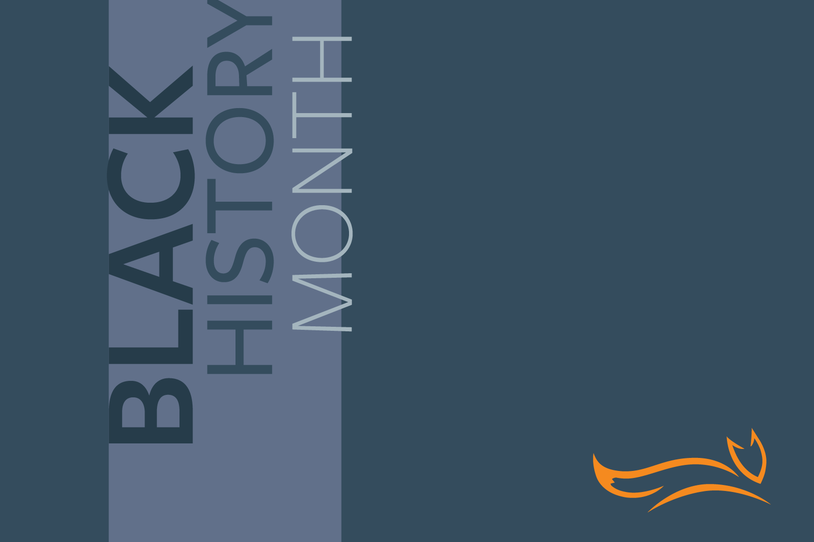 Black History Month is a time to celebrate the accomplishments, honor the history and center the experiences of Black Americans. The Michael J. Fox Foundation (MJFF) is once again celebrating this month by sharing the stories of Black Americans in the Parkinson's community.  
A Life Mantra from a U.S. Veteran
MJFF Patient Council member Leonard Chandler, of Helena, Alabama, is an avid Parkinson's research advocate and one of the estimated 110,000 U.S. veterans who live with Parkinson's today. Leonard credits his advocacy to a mantra he and his siblings live by: "The primary characteristic that determines one's life is that we each are endowed with a freedom to choose." Leonard shares how this mantra enabled him to raise his hand for service beyond the military:
"My commitment to the Parkinson's community, from the moment of my diagnosis, has been to take whatever opportunities that come along, raise my hand and say, 'I'm available.' I think to myself and say, 'If it has the potential to move the needle forward, bring us in a positive direction toward a cure or even understanding of the disease, count me in'."
Looking for more resources dedicated to veterans living with Parkinson's? Read our Five Facts for Veterans about Parkinson's. Our understanding of the cause, progression and treatment of Parkinson's is growing, but remains far from complete. The Foundation's landmark study, the Parkinson's Progression Markers Initiative (PPMI) seeks to enroll tens of thousands of individuals with and without Parkinson's, including those of diverse racial, ethnic, socioeconomic and geographic backgrounds. Get started today.
A Daughter's Love Leads to Enrolling in Research
The Black and African American Connections to Parkinson's Disease (BLAAC PD) study seeks to learn more about gene changes that may cause Parkinson's in Black and African American people.
Jaronda Little, of Birmingham, Alabama, whose mother lived with Parkinson's, understands the value in families taking action against disease. She shares why she decided to use her mom's legacy as a vibrant champion of the community to advance breakthroughs through her role as a BLAAC PD study volunteer:
"There was a time when I was anxious about participating in research. My primary care physician posed a question to me and asked, 'What would you do if you discovered your own PD diagnosis?' — I replied, 'I'm going to start living my life to the fullest to make every day count.' And she said, 'Why aren't you doing that now?' — It made so much sense to me. We can only find a cure for this disease if we participate in research. So, I said 'let's figure this out'."
BLAAC PD is part of the Global Parkinson's Genetics Program (GP2), a resource of the Aligning Science Across Parkinson's (ASAP) initiative. The study is currently recruiting at three locations in the U.S. and plans to open more. Learn more today.
Crossing the Finish Line and Honoring Grandma
In search of a way to honor his grandmother living with PD, Team Fox supporter and fitness coach Calvin Martin, of Manhattan, New York, found himself putting on the Team Fox bib to run the 2021 TCS New York City Marathon for the first time. Without prior distance running experience, Calvin explains why running over 700 miles in 2021 to train for the marathon and crossing the finish line meant more to him than any other athletic feat:
"From the beginning I knew running for my hero, my grandma, was always going to push me. I've done charity work in the past, but Team Fox is so different when it comes to the overwhelming passion, energy and commitment you feel from everyone. With the support of so many around me and those who love my grandma, we were able to raise over $20,000 for research and science. I think this journey helped open my grandma's eyes to see the support she has and the legacy she's created."
Learn how you can join MJFF's grassroots fundraising community, Team Fox, to raise funds and awareness for Parkinson's research.  
Editor's Note: The Foundation is always seeking to grow its diverse community of people touched by Parkinson's disease. If interested, please email your story to shareyourstory@michaeljfox.org along with the best contact information to reach you. We may share your story in future communications.
MJFF Patient Council member Leonard Chandler, of Helena, Alabama.

Parkinson's research advocate Jaronda Little, of Birmingham, Alabama, alongside her mother who lived with Parkinson's.

Team Fox supporter and fitness coach Calvin Martin, of Manhattan, New York running the 2021 TCS New York City Marathon.