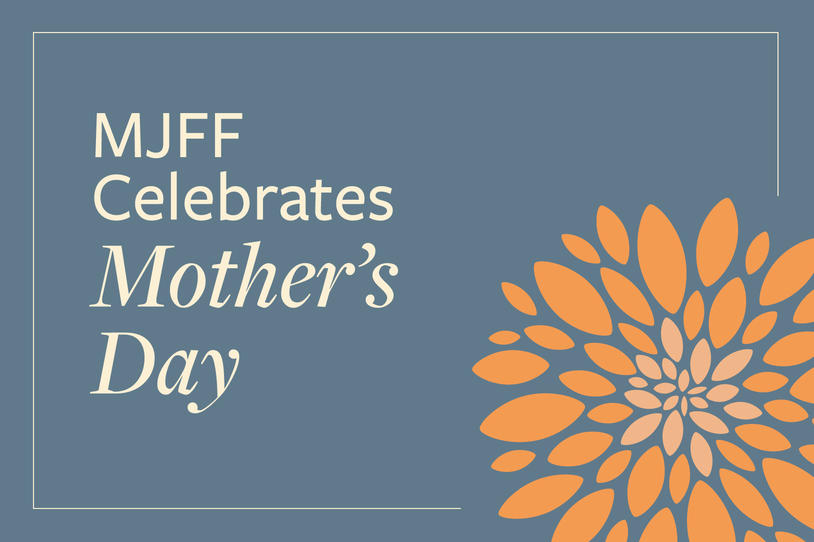 On the surface, Mother's Day may look a little different this year. But that can't stop our celebration of the mothers in our Parkinson's disease (PD) community whose stories are filled with resilience, hope and love. To honor Mother's Day this Sunday, The Michael J. Fox Foundation (MJFF) is celebrating motherhood through people with Parkinson's, care partners, creative fundraisers and even a member of the Foundation staff.
Co-Chair of MJFF's Patient Council and mother of three daughters, Soania Mathur, MD, was diagnosed with young-onset PD at 27. In a guest blog, she shares her encouragement for those who are newly diagnosed and parenting:
"To my newly diagnosed self. I just wanted you to know that you will eventually have three beautiful daughters and even though you worry about how you are going to raise them while facing a disease that will challenge you every day, you will make it through joyfully…Parkinson's may make some of the physical aspects of parenting a little harder but some day your daughters will look at you and say 'We want to be just like you.'"
MJFF Senior Associate Director of Patient Engagement and Team Fox fundraiser Tara Hastings shares her family's commitment to accelerate a cure in honor of her mother who lived with Parkinson's for more than 12 years:
"She set an example of how to live life, how to take the bad with the good. We will continue to try to follow that example she spent a lifetime setting — to be strong, to stay positive, to smile and to keep living life."
For her 30th birthday this spring, Team Fox member Stephanie Demos set out on a 100-day journey to outpace Parkinson's. Through Stephanie's fundraiser, "5K a Day for Parkinson's," she has helped raise awareness and more than $8,000 to date in honor of her best friend and mother living with PD:
"I wanted to do something where I'm pushing myself to something that I wouldn't usually do. I don't consider myself a runner — doing a 5K a day for 100 days seemed difficult in my mind. My mom's going through a struggle, but if she can go through this every day — living with this disease — I can run a 5K every day. I wanted to do something for her to show that she's not alone and a way to raise money and awareness for Parkinson's disease."
Morten Halvorsen is a recent nominee of the International Academy of Digital Arts and Sciences Webby Awards for his project "The Parkinson's Font." Morten created this one-of-a-kind typeface to honor his mother living with Parkinson's and preserve her handwriting:
"I feel like I'm preserving her font and it is something that I can have one day when she's not here. Knowing I have her handwriting, it means a lot to me for some reason. Maybe it's because I'm a designer."
This Mother's Day and beyond, MJFF celebrates the experiences of people — patients, loved ones, researchers, advocates and supporters — speeding progress toward a cure. Browse stories all year long to learn how the Parkinson's community is moving the dial to end PD.