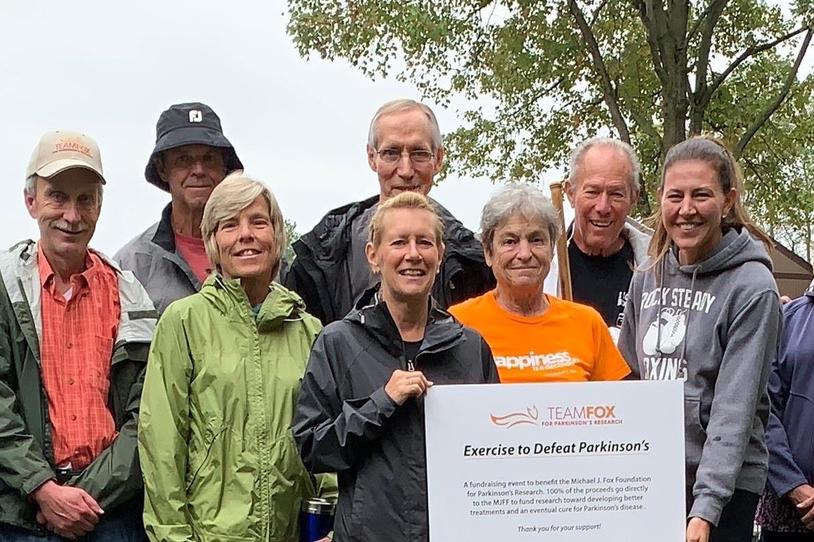 Like organizations worldwide, The Michael J. Fox Foundation has postponed all public events through the end of May in response to the evolving COVID-19 situation.
Since it was founded in 2006, our grassroots community continues to be a great source of support and inspiration. While we can't be together in person, we promise to share ways for you to engage with each other during this time. Below, we're keeping a running list of opportunities to be together -- virtually!
5 Live: World Record Awareness for Parkinson's Disease: Saturday, April 11
Team Fox members Jimmy Choi and Bill Bucklew are at it again! This time, they're going after a world record. On World Parkinson's Day they'll host a five-minute online workout to bring world record awareness to the disease. Save the date and register to take part in the fun at 11 a.m. ET.
Crescent City Classic 10K: Saturday, April 11
Kickin' Parkinson's is teaming up with the Crescent City Classic, an annual 10K based in New Orleans, Louisiana. Since becoming a charity partner in 2015, Kickin' Parkinson's has recruited over 350 runners and raised almost $200,000. This year, the Crescent City Classic is taking place virtually, which means you can be part of the Kickin' Parkinson's team from anywhere.
5th Annual Outpace Parkinson's 5K: Saturday, April 18
Jane and Jack Armistead are once again rallying runners and walkers to help outpace Parkinson's, but you don't have to travel to Athens, Georgia to take part. Runners and walkers can choose their own method of completing 3.1 miles and 1 mile, respectively, and report their time. Registration is officially open so sign up today and commit to get moving with Team Fox.
11th Annual Plattsburgh Half Marathon: Sunday, May 3
Join a longstanding Team Fox fundraiser on your home turf! Run a 5K, 10K or half marathon any time on Sunday, May 3. Submit a photo of your distance and time for results to be uploaded onto the race website. All runner will still receive a t-shirt and finishers medal for completing.
Exercise to Defeat Parkinson's: You choose!
The idea originated in Pennsylvania, but this Team Fox event has always enabled participation from anywhere at any time. Get creative by selecting the type of exercise, the time and the place. Go for a walk, practice yoga in your living room, take dance lessons on YouTube or challenge your family to a push-up contest. The possibilities are endless.
The following events have already happened; but you can still support them and find additional inspiration for your own events:
8th Annual West Virginia Fox Trot 5K
For years, the West Virginia Fox Trot has built a dedicated community of runners, walkers, supporters and volunteers in Charleston. On March 21, the event organizers brought that community together online. The West Virginia Fox Trot transformed its 5K around downtown Charleston into a completely virtual experience open to everyone.
If you don't already, follow us on Facebook, Instagram and Twitter, and stay tuned to our website for more updates, resources and stories from the community.