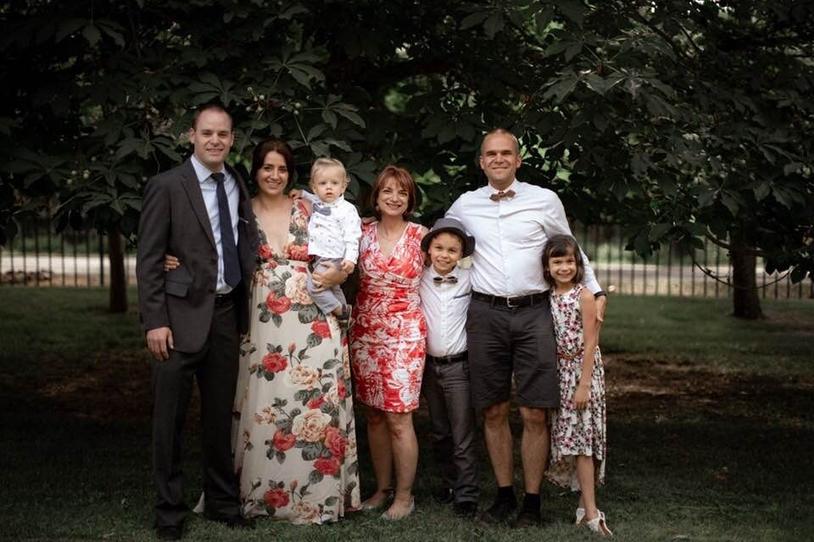 Susan Levy, 68, is a volunteer in our landmark Parkinson's Progression Markers Initiative (PPMI) study. PPMI is now recruiting people with a first-degree relative with Parkinson's disease. Learn more at michaeljfox.org/ppmi
It all began with an online ad — something short asking if I was an Ashkenazi Jew with a close relative who had Parkinson's, would I want to have a genetic test. Bullseye. That was me. My mother had Parkinson's disease for many years and I always felt helpless. There was nothing to offer her except my empathy and love. But now, more than a dozen years since she passed away, here was perhaps a simple way I could.
After completing a survey, a simple spit tube kit appeared and languished while I moved and got settled. Then, one day I looked at it and thought, "This will be easy. Since I don't have any of my mother's physical attributes, I am certainly not getting this gene trait." With that thought, shallow as it was, my curiosity also demanded that I complete the test and send it in. After all, what's the worst thing that could happen?
The next thing I knew, I was in a phone consultation with a genetic counselor from Indiana University. It turns out I have a genetic trait that's more common in Ashkenazi Jews. While the trait hadn't expressed itself — and may never do so — I was still eligible to join a worldwide clinical study sponsored by The Michael J. Fox Foundation, the Parkinson's Progression Markers Initiative (PPMI). Was I interested?
I've thought about what made me automatically say yes. Obviously, one reason is my mother. And, secondly, knowledge is power. If I could help in any way to understand this disease, it will help others in the future. What I didn't know at the time and came as a pleasant surprise was how much I would enjoy the world-class medical research team I see twice yearly. And, while I don't get the results from my individual participation, I have been told that if there is a marked difference in my labs, my physician and I will be contacted.
About a year ago I was asked if I'd wear a study watch full-time that links up daily to the Indiana University lab. Again, I said yes. While I like the lighted dial and date on the face, it's an easy way to monitor different data points about me and my environment — from the moisture in the air to my sleep. Data from the watch is made available to qualified researchers and is meant to uncover signals and ways to predict or measure Parkinson's.
People ask me about this distinctive watch all the time, and it opens up the conversation about PPMI. They're curious about my participation and what it means. I've come to understand that while I'm committed to being a part of a future medical breakthrough at the genetic level, it's not for everyone. And that's okay. But this is something I can do in my mother's memory as well as for my family, and people I'll never meet. And, what if an early predictive measure is discovered so that a simple medication could prevent the onset of Parkinson's for years? While we will see any breakthrough as the magic of discovery, it will in fact represent years of scientific research around the globe, along with huge financial resources. It makes me feel honored to be part of this community and all the good that can come from that.
Join the study that could change everything and get started with PPMI today.