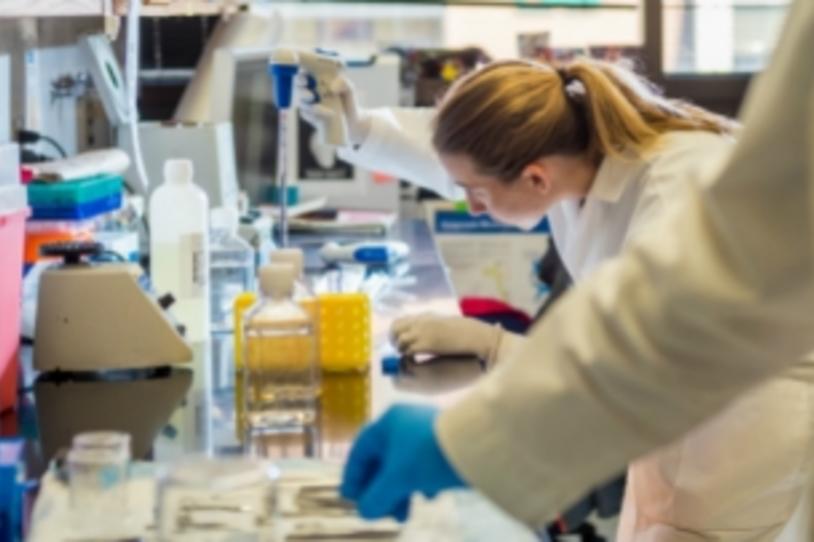 In October and November, The Michael J. Fox Foundation (MJFF) funded 44 new grants totaling more than $19.7 million. The latest projects in our portfolio aim to make progress in critical areas of Parkinson's research including developing new treatments, finding new ways to diagnose disease earlier and deepening the understanding of disease mechanisms.
This total does not include MJFF grants to the Aligning Science Across Parkinson's (ASAP) initiative's Collaborative Research Network and Global Parkinson's Genetics Program (GP2).
Read a selection of our recently funded projects that will bring us closer to finding a cure for Parkinson's disease and lead to breakthroughs for patients living with the disease today. For more information on other MJFF-supported programs, visit our Funded Studies page.
Innovative Treatments to Prevent Disease Progression and Control Symptoms
The Foundation invests in new approaches to treat disease progression and symptoms, including the following diverse projects:
Finding Biomarkers for Earlier Diagnosis and Personalized Medicine
MJFF also funds the discovery of more accurate methods to diagnose Parkinson's earlier. This round of grants included projects to develop tests for Parkinson's onset and progression as well as to better predict symptoms and subtypes, including the following:
Improving Development and Use of Therapies against Priority Target LRRK2
Other recently funded studies focus on the biology of Parkinson's, including new projects on the priority target LRRK2. Mutations in the LRRK2 gene lead to greater LRRK2 protein activity and raise the risk for Parkinson's. MJFF-funded research has shown greater LRRK2 activity even in people with Parkinson's without a LRRK2 mutation, and therapies to lower this activity are already in human trials. Funding research on this target is critical to developing new therapies and expanding their use, such as:
Michael Henderson, PhD, at the University of Pennsylvania  is evaluating the impact of LRRK2 mutations and inhibitors on tau pathology. The protein tau, like alpha-synuclein, can form clumps in the brains of people with Parkinson's, as well as people with other conditions such as dementia. These findings may lead to LRRK2 drugs that could work for other neurodegenerative disease populations.
Eng-King Tan, MBBS, at the National Neuroscience Institute Singapore is investigating different LRRK2 mutation variants found in Asian populations and their impact on cell function. This work may point to new ways to intervene in the LRRK2 pathway and help identify patients who would benefit from treatments in clinical trials.
Sebastian Virreira Winter, PhD

,

at OmicEra Diagnostics GmbH is using state-of-the-art technology to study hundreds to thousands of proteins in urine samples to identify and validate markers of LRRK2 activity. Such markers could improve our understanding of the role of the LRRK2 gene in Parkinson's and the design of treatment trials.
The diversity of projects we fund is possible due to your generous support of Parkinson's research. Learn more about how you can help scientists better treat, measure and define Parkinson's disease.