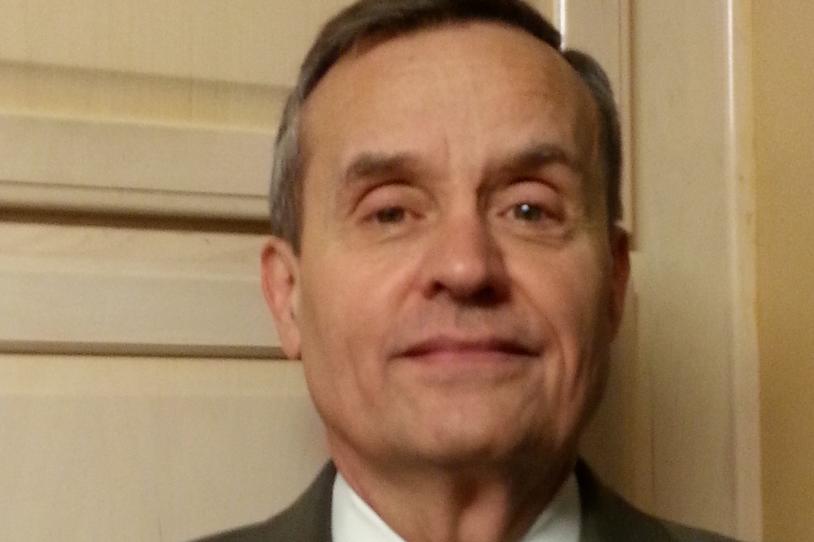 Paul Lee, 72, is a veteran living in Virginia with his wife, Dorothy. After dedicating 34 years of his life to the military, he became a senior advisor and consultant at an engineering firm.
About five years ago, Dorothy noticed Paul's walking seemed different. And when exercising and playing with his grandson, he constantly found himself losing his balance. After experiencing these kinds of symptoms for about a year, he went to a neurologist. During the physical examination, the doctor observed Paul's right foot dragging and his right arm didn't move when he walked.
"He says, 'I think you have Parkinson's.' and that's when the journey began," Paul explains.
At first, Paul was in denial that someone with healthy habits — he eats right, exercises and does not smoke — could be diagnosed with a disease. He also knew very little about Parkinson's and would ask himself, "Why me?"
But after some thoughtful reflection, he realized it could have been worse and changed his narrative to ask, "Why not me?"
Paul manages his motor symptoms by taking a low dose of medication and regularly working out and boxing. He also makes sure to exercise his mind every day to manage non-motor symptoms, such as mood changes.
After becoming diagnosed, Paul proactively tried to find out as he could about Parkinson's disease (PD). He learned about Fox Insight on The Michael J. Fox Foundation's website and did not hesitate to register.
"It's an opportunity to get more information, to become more involved in an effort to try to find a solution or at least a way to mitigate many of these issues for those of us who have Parkinson's," Paul says.
Fox Insight is our online clinical study that aims to transform the search for better treatments by gathering information directly from people with and without PD over time. Thousands of participants complete online questionnaires and surveys about medical history, day-to-day symptoms and other health-related factors.
"When I prepared my units for war or humanitarian relief, for example, I gathered as much information about the locale, about how the people were affected in order to come up with a solution set. So that's why I think it's so important," he says about Fox Insight.
Paul understands the value of contributing to this one-of-a-kind dataset, which is de-identified to ensure privacy and made available to qualified researchers.
"I think it's absolutely critical that each of us get our story out, because each story is unique," Paul explains.
As a person with Parkinson's, he finds it extremely important to keep track of his health and regularly communicate how he's feeling. "You have to have it to know what it really does to you and how it affects you as a person," Paul says, referring to PD.
By sharing personal experiences over time, Fox Insight participants have a unique opportunity to shape the future of Parkinson's research.
"Participants, doctors and scientists are all part of a worldwide commitment to find some kind of a solution to this disease," Paul declares, "Fox Insight is the answer."
To learn more or register for our online study, visit foxinsight.org.