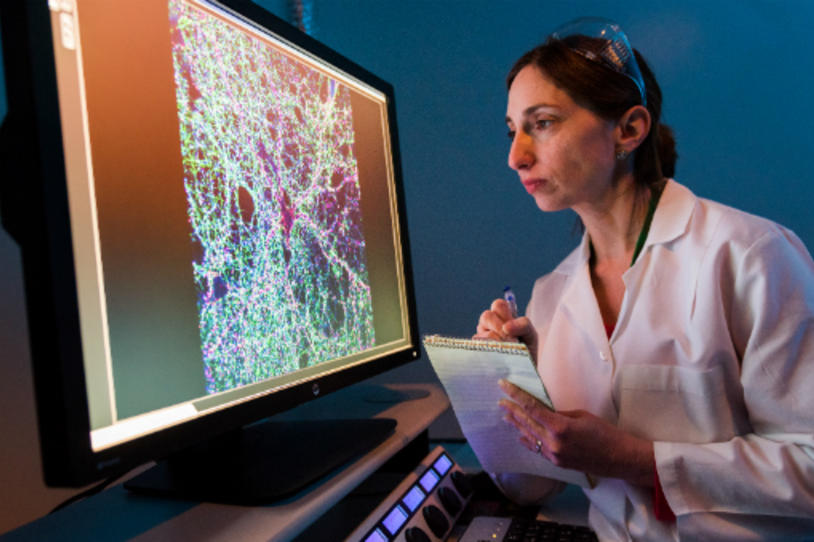 Even after a therapy is approved, we can continue to learn much about its benefits and side effects and the best ways to use it. Deep brain stimulation (DBS) was approved by the U.S. Food and Drug Administration (FDA) in 1997 for the treatment of Parkinson's symptoms. And today, research aims to not only improve DBS devices (read about the recent approval of Medtronic's Percept), but also to understand how different symptoms respond over time to determine the treatment's optimal use. Two separate research studies published in Neurology report findings that could hone how DBS is delivered both now and in the future.
For Now: DBS Does Not Increase Risk of Dementia
DBS can worsen thinking and memory (cognitive) changes among people already experiencing these symptoms. (So people with dementia typically are not good candidates for the surgery.) But many wonder if the procedure might increase risk of dementia, significant cognitive changes that interfere with daily life, in those without cognitive changes.
A new report by Elena Moro, MD, of Grenoble Alpes University in France demonstrates that people with Parkinson's disease (PD) who undergo DBS do not have a higher risk of dementia. The study looked at 175 people with Parkinson's who had DBS an average of 12 years after diagnosis.
Ten years after DBS (and, on average, over two decades into life with PD), about 30 percent had dementia. This is not higher than the general population of people with PD. Researchers also found that being male or older, or having hallucinations or cognitive changes before surgery increased risk. Understanding dementia risk can help patients and doctors make informed decisions prior to DBS.
Read more about cognitive changes and Parkinson's.
For the Future: DBS May Be Beneficial in Early Parkinson's
DBS currently is approved for people who have had Parkinson's for at least four years and experience certain complications (such as "off" time and dyskinesia). But a new study funded by The Michael J. Fox Foundation (MJFF) suggests that DBS may be beneficial earlier in the course of PD, before complications arise.
Led by Mallory Hacker, PhD, MSc, and colleagues at Vanderbilt University in Nashville, Tennessee, the trial evaluated 30 people who had PD for less than four years. All took Parkinson's medications and half got DBS surgery. At five years, the people on only medication were taking more medication and had worse resting tremor compared to those who had DBS. This study included a small number of patients at a single site and all participants knew which treatment they received, so further work is necessary. To fully evaluate the potential benefits of DBS in early PD, researchers are planning a Phase III, multicenter clinical trial involving 130 participants. (The researchers used Fox Insight, MJFF's online clinical study, to collect patient perspectives and understand willingness to participate in a DBS trial early in the disease.) In the meantime, study author David Charles, MD, says, "While this is an incredibly exciting finding, patients and physicians should not change clinical practice at this time."
Complementing this research is the ongoing MJFF-funded RAD-PD study, which is gathering data from 500 people who undergo DBS and their doctors to learn what symptoms respond to DBS how and when, and to what DBS device and which settings. This information will help guide care decisions to optimize DBS therapy.
For more on DBS, visit our webpage, view a webinar or watch a video.
To share your experience with DBS or other Parkinson's therapies and symptoms, join Fox Insight.