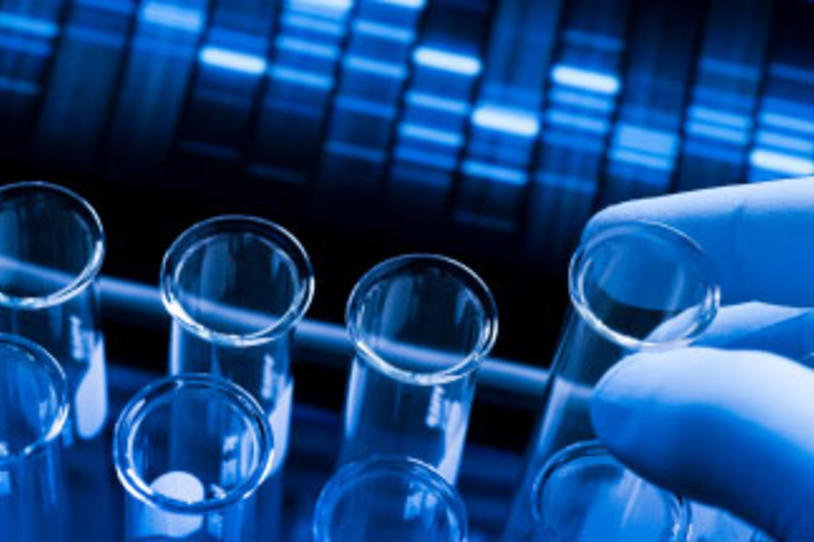 In April, more than 30 world leaders in Parkinson's disease (PD) research gathered in New York City for The Michael J. Fox Foundation's (MJFF) annual Scientific Advisory Board (SAB) meeting.  A top theme throughout the two-day meeting: the genetics of Parkinson's disease.
Genetic research holds critical potential to help all people living with PD, whether or not they carry mutations in genes linked to the disease. By studying the biological processes underlying inherited forms of Parkinson's, scientists can better understand all forms of the disease (familial and the more common sporadic), opening new avenues to therapeutic development.
"New understandings of the genetics of Parkinson's disease are informing PD drug development today," said MJFF CEO Todd Sherer, PhD. "Our Foundation is building on these discoveries to define this research and ensure its translational focus, in order to speed its practical impact for people living with PD."
SAB members discussed the growing role of the Foundation in driving forward research into four specific genetic targets relevant to PD: LRRK2, alpha-synuclein, tau, and GBA. MJFF is devoting the lion's share of its gene-based investments to two of these targets: LRRK2, the most common genetic contributor discovered to date, and alpha-synuclein, whose clumping is seen in every case of PD.
A clear message from the SAB was the impact MJFF could make in bringing together patients and their doctors in the quest to understand PD genetics.
"It's important that the Foundation, and other stakeholders, try to bring their resources to bear on getting geneticists interested in PD research onto the same page and into the same room as neurologists who see patients," said SAB member Mark Cookson, PhD, of the National Institute on Aging. "It is critical that these groups talk early and often about the next steps in genetic analysis and, in the longer term, in moving from genetic discoveries to practical treatments for Parkinson's disease."
Read on for the latest in how the Foundation is working to bring findings from genetics closer to pharmacy shelves.
LRRK2
With leadership funding from the Brin Wojcicki Foundation, MJFF is pioneering a four-pronged approach to LRRK2 in an effort to streamline and orchestrate drug development around the gene. By bringing research groups together early on, and encouraging them to share resources, troubleshoot common problems and identify best resources, the Foundation aims to speed collective efforts to move LRRK2 toward practical therapeutic relevance for patients.
- A Biology Consortium of more than 30 investigator teams is testing critical hypotheses about the structure and function of LRRK2 and the role it plays in Parkinson's onset and progression. Translatable findings to date include the discovery of a potential biomarker for LRRK2 function that could be used in clinical testing, as well as evidence for LRRK2's role in the immune system: an important discovery that could provide a link between the genetic and environmental causes of PD.
- A new business model for developing critical tools and distributing them to researchers at low or no cost through standard lab supply catalogs, allowing them to remain focused on elucidating LRRK2's role in PD, rather than spending time and resources creating tools. To date, the Foundation has made 13 pre-clinical tools targeting LRRK2 available to the research community.
- A Clinical Cohort Consortium will follow 3,000 individuals with or without LRRK2 mutations and their family members all over the world. By studying these individuals over time, researchers can gain an understanding of the nature of Parkinson's clinical features in the presence of LRRK2. Such knowledge could help researchers develop more effective clinical trials targeting the gene.
Over the course of 2012, the Foundation aims to expand its resources into learning more about the diversity of populations associated with LRRK2.
"Patients and families who are genetically predisposed are likely to be most informative in clinical trials," says Matt Farrer, PhD, of the University of British Columbia, also a member of the SAB. "This is especially true when it comes to developing neuroprotective medications, which promise to halt disease progression.  These patient cohorts and the collective are making the difference."
To learn more about how to get involved in the Clinical Cohort Consortium or other ongoing PD genetic studies, create a profile at Fox Trial Finder, the Foundation's clinical trial matching tool. And if you know your genetic status, be sure to answer the question about genetic testing.
- MJFF's pioneering Industry Advisory Group on LRRK2 brings experts from the pharmaceutical industry together on a quarterly basis to review progress and share critical perspective on next steps for pushing promising research toward the clinic as rapidly as possible. The group comprises representatives of more than 10 companies, including GlaxoSmithKline, Pfizer, Lundbeck, MerckSerono, Genentech, Elan, and Eli Lilly, among others.
Alpha-synuclein
Compelling evidence suggests that alpha-synuclein may play a role in the development of both genetic and sporadic cases of PD: In fact, by current definition, all cases of pathologically confirmed PD cases show abnormal clumps of alpha-synuclein in the brain. The Foundation is seeing growing momentum in driving early stage alpha-synuclein validation studies further along the drug development pipeline and into the clinic.
Currently, MJFF is supporting several different strategies for targeting alpha-synuclein in Parkinson's disease: Researchers are working to find ways to prevent the clumps from forming in the brain, break up the clumps that have already formed, or eliminate the toxicity of the clumps.
Alpha-synuclein's role in PD is still not clear: Scientists aren't sure whether the clumps are toxic and disrupt normal neuron function, or protective – the cell's attempt to sequester alpha-synuclein to keep the potential toxin away from targets in the cell structure.
But progress in the development of alpha-synuclein targeted drugs is moving forward: Two MJFF-funded biotechs, Signum biosciences and Proteotech, signed synuclein-based drug development deals with GlaxoSmithKline in early 2012. Vienna-based biotech AFFiRiS AG is partnering with MJFF to test a first-of-its-kind PD vaccine focused on clearing alpha-synuclein clumps from the brain.  The AFFiRiS trial will engage 24 subjects with mild Parkinson's disease over two years. The first participants were enrolled in March.
Also currently in development: Belgian biotech reMYND is partnering with pharmaceutical giant Roche on a drug candidate that has shown promise targeting alpha-synuclein in pre-clinical models. The partnership could be worth up to €500 million if it can bring PD and/or Alzheimer's drugs to pharmacy shelves. reMYND's candidate, called ReS9-S7, was given a boost when the Foundation funded a study showing that the drug worked at low doses. This information was instrumental in encouraging Roche to invest.