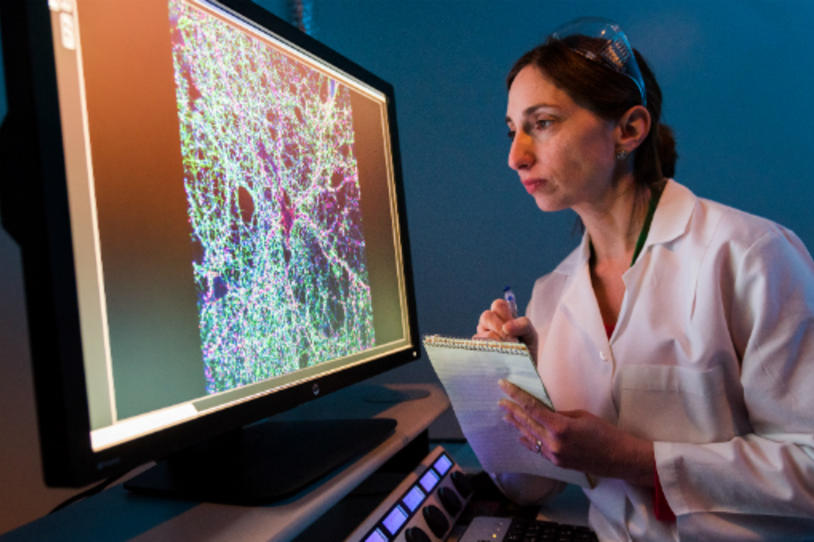 When thinking about deep brain stimulation (DBS) for Parkinson's, many people wonder, "How long does it work?" A new study says at least 10 years.
This isn't the first study to show DBS benefits for this long. But it is the first to follow people over time, as their course unfolds, and to compare DBS in different brain areas. (Previous studies have gathered data by looking back in time, through medical chart review, or have followed people who all have DBS in the same brain area.)
In DBS for Parkinson's, doctors place wires in one of two brain areas (or targets) involved in the disease. These are the subthalamic nucleus (STN) or globus pallidus interna (GPi). Your symptoms and goals for surgery (such as less tremor or less dystonia, for example) direct which target is best. (Learn more about DBS.)
The study, led by Jill Ostrem, MD, of the University of California, San Francisco, followed 155 people with Parkinson's who had DBS in either the STN or GPi. Over 10 years, all participants had significantly improved motor symptoms (tremor, slowness, stiffness) and decreased medication needs. And according to patient questionnaires, non-motor symptoms and complications, such as dyskinesia (involuntary movement), also improved long-term. But overall quality of life did not. This may be because Parkinson's continues to progress, bringing potential non-motor or motor symptoms, such as balance problems, that don't typically respond well to DBS.
These results provide additional evidence that DBS continues to work in the long run. But they do not mean that DBS stops working at 10 years. Few research studies have looked at outcomes beyond this time.
DBS for Parkinson's is an extremely active area of research. Scientists are working toward new brain targets, better ways to address more symptoms, next-generation devices and more. They're also looking at more ways to reach study participants, such as through telephone or online visits, which may allow for longer follow-up to learn more about DBS outcomes after 10 years.
To learn more about DBS, talk with your Parkinson's doctor, visit our DBS webpage and watch a webinar. And stay tuned for new resources on this topic in the coming months.