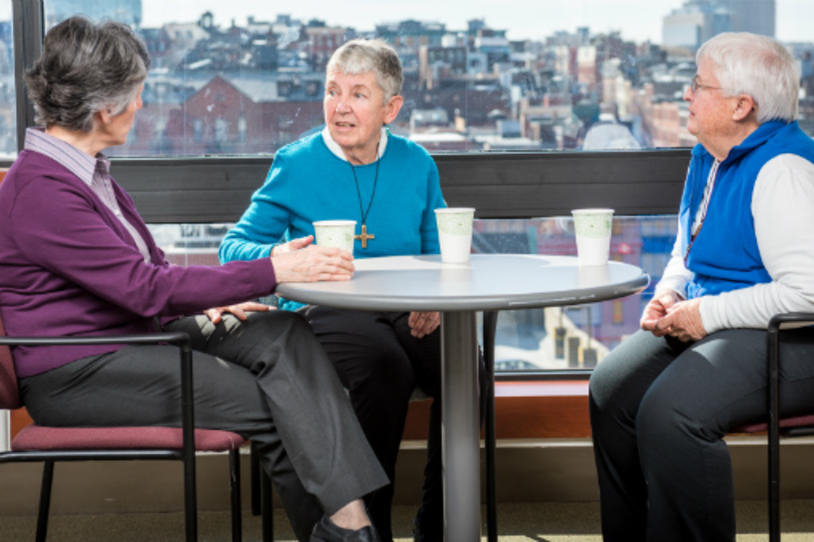 With the holidays in full swing, our community let us know about a few assistance products that might be helpful for navigating the season with Parkinson's disease (PD). Whether you're traveling to see family or just want to make your home more comfortable, these creative recommendations could be useful.
Mealtime:
Using utensils can be difficult with Parkinson's symptoms, especially during "off" times, when medication isn't working optimally. Adaptive eating utensils, often available at specialty stores, can help manage tremor, a cardinal symptom of PD.
Verily's Liftware Steady self-stabilizing spoon can help make it easier for people with hand tremors to enjoy mealtime. In a 2013 study, the stabilizing handle with eating attachments helped decrease shaking by up to 70 percent.
Another option you can use when in the kitchen or on the go is NEATsheets, napkins that are easily attachable to either your shirt or lap. They're disposable and can help keep you free of stains!
Clothing:
HICKIES shoelaces -- a no-tie alternative to standard laces -- are another hack recommended by our community. Using these flexible rubber laces, you can easily turn your sneakers into comfortable no-fuss slip-ons.
Around the home:
One community member, Susan R., said on Facebook that adding banisters to both sides of the stairway can help prevent falls. She also suggested keeping walkers present throughout the home to easily navigate to different floors.
Another member, Linda S., said having chairs situated throughout high-traffic areas in the home proved useful, including "Rocking chair on porch before entering. Stool just inside door beside coat rack so they can sit and put coat on/off," she said.
Have any products or creative solutions to add? Please comment on our Facebook post and let us know -- your idea could be featured in our next blog!