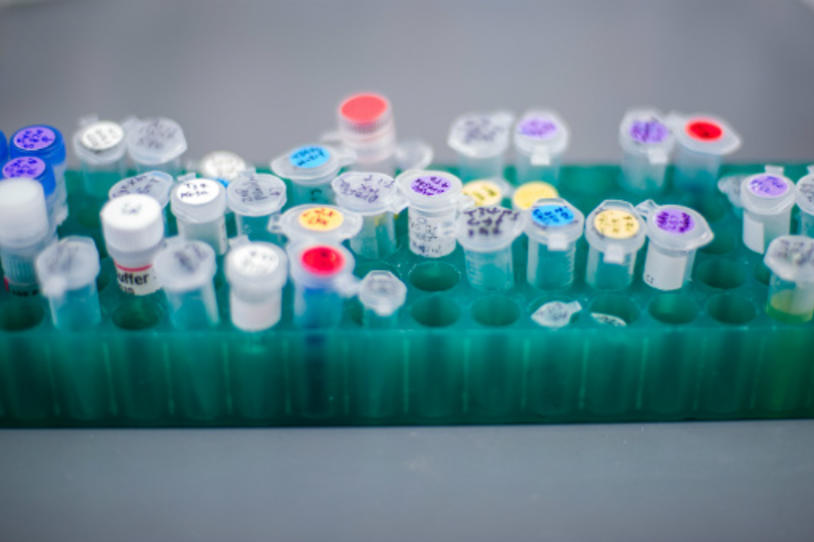 UPDATE: 11/20/2017 Acorda Therapeutics, Inc. today announced discontinuation of its tozadenant clinical development program based on information related to serious adverse events. The company will immediately cease dosing all enrolled participants. Acorda does, however, expect to report data next year on the over 90 percent of participants who completed the Phase III trial. Read the full press release here. 
---
The Michael J. Fox Foundation's thoughts are with the families of individuals affected by cases of agranulocytosis -- lack of infection-fighting white blood cells -- and sepsis (a severe infection) identified in seven individuals in Acorda Therapeutics, Inc.'s Phase III tozadenant trial. Five cases proved fatal. The company announced today that trial participants will undergo weekly blood cell count monitoring from now on.
It's unclear whether this adverse event is related to the drug, how it works or something completely unrelated. All adverse events -- everything from pneumonia to a car accident -- that occur in participants in a study must be reported. This helps researchers determine what is and isn't related to an experimental drug. And that's what tozadenant researchers will now do by analyzing available data and completing the ongoing Phase III study with increased safety measures.
Tozadenant is an A2A antagonist; it increases the brain chemical dopamine and decreases glutamate to lessen "off" time -- periods when Parkinson's symptoms return.
Acorda now is in conversations with the U.S. Food and Drug Administration (FDA) and the trial's Data Safety Monitoring Board (DSMB) to determine next steps. The DSMB is an independent group of experts who oversee the safety of the trial, and can recommend the study be stopped if it's harmful or not effective. This mechanism is in place to help protect the rights and safety of clinical trial participants. (Learn more about how volunteers' rights and safety are protected in trials.)
If you or a loved one is part of the tozadenant trial and have questions or concerns, contact your trial site coordinator or investigator.