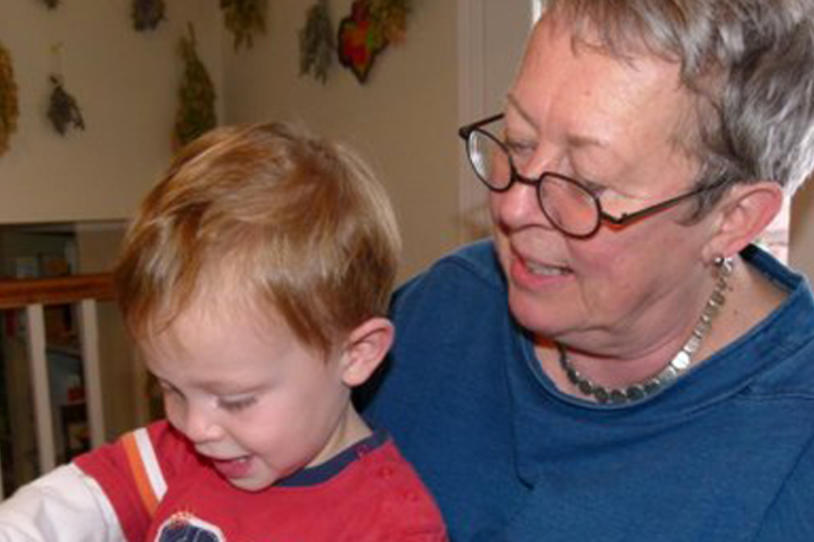 Deb Faculak's grandmother had an essential tremor. So years ago, when Deb noticed her hand shaking, she thought that's what was going on. She did some research of her own and realized since her tremors were happening when her hands were at rest, not while moving, something was off. About six and a half years ago, when she finally got the diagnosis -- Parkinson's -- she knew that's what was coming.
A few years ago, her daughter was doing some research and sent her a link to Fox Trial Finder, MJFF's online clinical trials matching tool. All Deb had to do was go online and fill out a profile about herself.
"I had never thought about doing a trial," Deb said, even though she was aware of them as her sister's work involves clinical trials. Being semi-retired, Deb felt that she had the time. So why not? "The only way a drug is going to get on the market is if people are willing to take the time (and participate in a trial). 
Using information Deb included in her profile, Fox Trial Finder matched her with a trial that needed someone with her qualities and attributes. The first clinical trial Deb participated in tested a certain drug's effect on dyskinesia, which is the difficulty or distortion in performing voluntary movements that often occurs as a side effect of long-term therapy with levodopa. Of her experience, Deb said, "I felt I was not on a placebo. I felt a difference. Being able to address the side effects of my medication makes everything so much better." Having had such a positive experience, Deb continued to look to Fox Trial Finder for more opportunities to participate.
The second trial that came Deb's way was for brain mapping and involved MRIs. After many conversations with the doctors leading the study, they decided she wasn't a good candidate as her dyskinesia makes it difficult for her to stay still during the MRI. "It's important for people to know you can ask a lot of questions express concerns before you sign on," Deb said. "You have time before to read things over and come up with questions before they accept you. You don't just jump in feet first, it's gradual."
Not only that, "but working with trials can introduce you to a new group of medical professionals that you might never have been in contact with," says Deb. For her, it even led to a new way of taking one of her medications, which has helped with "off times," when the effectiveness of her therapies wanes.
"I find it incredible that (the MJFF) has done all this and put it together. It's so easy, simple," Deb says of Fox Trial Finder. "It makes it easier than you think for both people who do have Parkinson's as well as their family members and friends without PD to get involved."
Indeed, contributing to a cure can be as easy as signing up for Fox Trial Finder. Join the more than 20,000 volunteers who have already registered by visiting www.foxtrialfinder.org today.
Kate Harmon is a guest blogger for FoxFeed and profiles members of the PD community who have participated in clinical trials when she's not working as a newspaper editor. Her father has Parkinson's and her entire family is involved in the fight. Check out their family blog for more of these PD warriors, pcrfinc.com.